This is a boring slate of games, man oh man. Fresh off an 11-3 week improving my record to 121-72-1 I feel great coming down the final stretch of the season. But as I stated, this is a bad slate of games so I might not be as elaborate in my reasoning for my picks as I see a lot of these games as huge mismatches. Let's see if I can stay hot and let's get to my Week 14 picks for this week.
Thursday Night Game
Pittsburgh (6-5-1) at Minnesota (5-7)
So we start the week with the two teams who couldn't even beat the Detroit Lions. I can tell you I most likely won't watch this game. The Vikings tend to win games they shouldn't and lose games they should win. This is a game, especially coming off a loss to Detroit, that Minnesota should lose. Which is exactly why I think they win. Make sense? Yeah, me either. But I'm rolling Vikings anyway.
Winner: Vikings 20-17
Sunday Afternoon Games
Atlanta (5-7) at Carolina (5-7)
I trust Matt Ryan over Cam Newton. Simple as that. Both teams aren't good but I'm going with the Falcons.
Winner: Falcons 23-17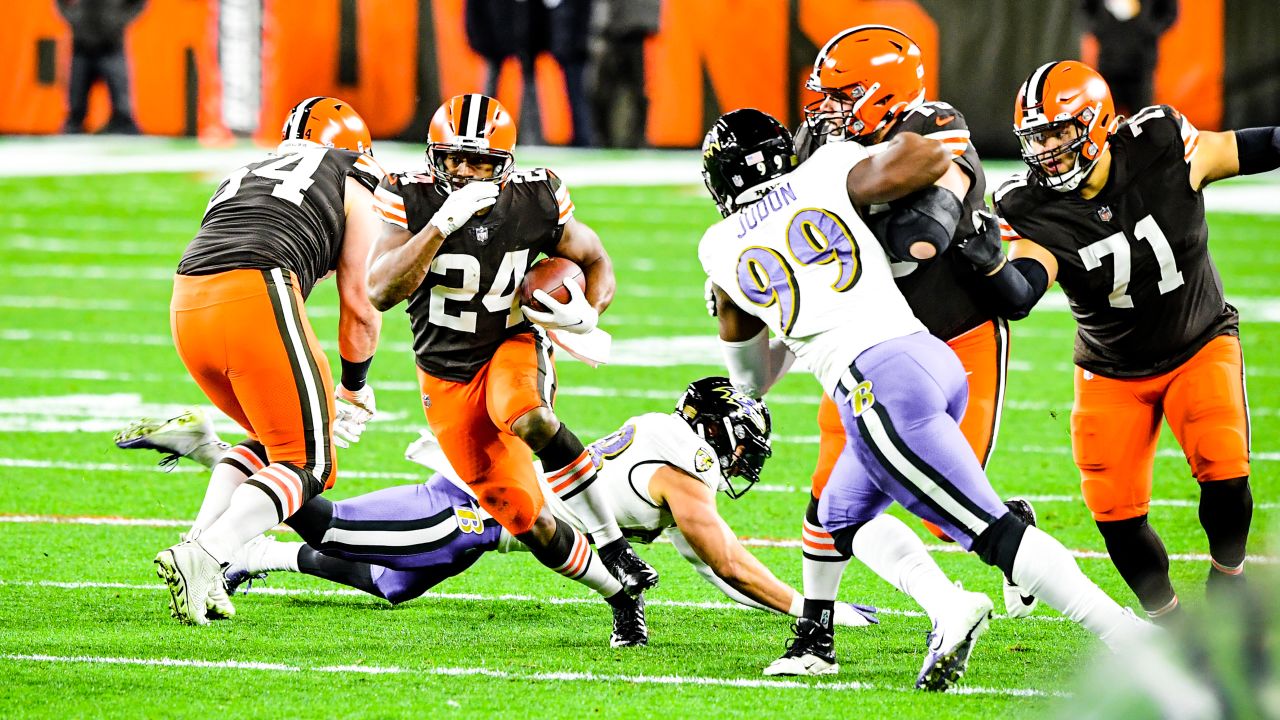 Baltimore (8-4) at Cleveland (6-6)
Toss up game. Heads for Browns, tails for Ravens. Heads it is. Let's go Nick Chubb. Keep throwing those interceptions, Lamar.
Winner: Browns 21-20
Seattle (4-8) at Houston (2-10)
Yawn. Who is actually going to tune into this? Not me. Seattle will win though. The Texans need to keep losing so they can get the number one pick in the NFL Draft next year.
Winner: Seattle 26-12
Las Vegas (6-6) at Kansas City (8-4)
The Chiefs defense deserves some love. They are playing very very well as of late. I think they keep it up and they put pressure on Derek Carr and this Raiders offense. Mahomes does need to pick it up if they wanna make a run in the AFC bt for this week he does just enough as they take complete control of the AFC West.
Winner: Chiefs 28-17

New Orleans (5-7) at New York Jets (3-9)
It's the Saints and Jets. You know the drill, no chance I pick the Jets. I don't care who the Saints quarterback is. Saints win.
Winner: Saints 23-10
Jacksonville (2-10) at Tennessee (8-4)
As much as I'd love to see a Jaguars upset, it won't happen. They have given up on the season. Tennessee rolls.
Winner: Tennessee 31-16
Dallas (8-4) at Washington (6-6)
This is a game that should actually be good. Washington is playing better lately but Dallas is getting healthy, especially on defense. This game is a one-possession game to me. A late drive in the fourth quarter with a game-winning field goal for Dallas is what I see here as they will get one step closer to locking up the NFC East.
Winner: Cowboys 27-24
Sunday Evening Games
Detroit (0-10-1) at Denver (6-6)
Detroit beat Minnesota and got their first win of the year. I don't see them going to Denver and winning against a Denver team who needs a win to stay in the loaded AFC Playoff race. Denver wins easily.
Winner: Denver 24-10
New York Giants (4-8) at Los Angeles Chargers (7-5)
I hate the Giants roster and they just aren't good. Guess who I am picking? Yeah, another short and to-the-point pick. Chargers win.
Winner: Chargers 31-13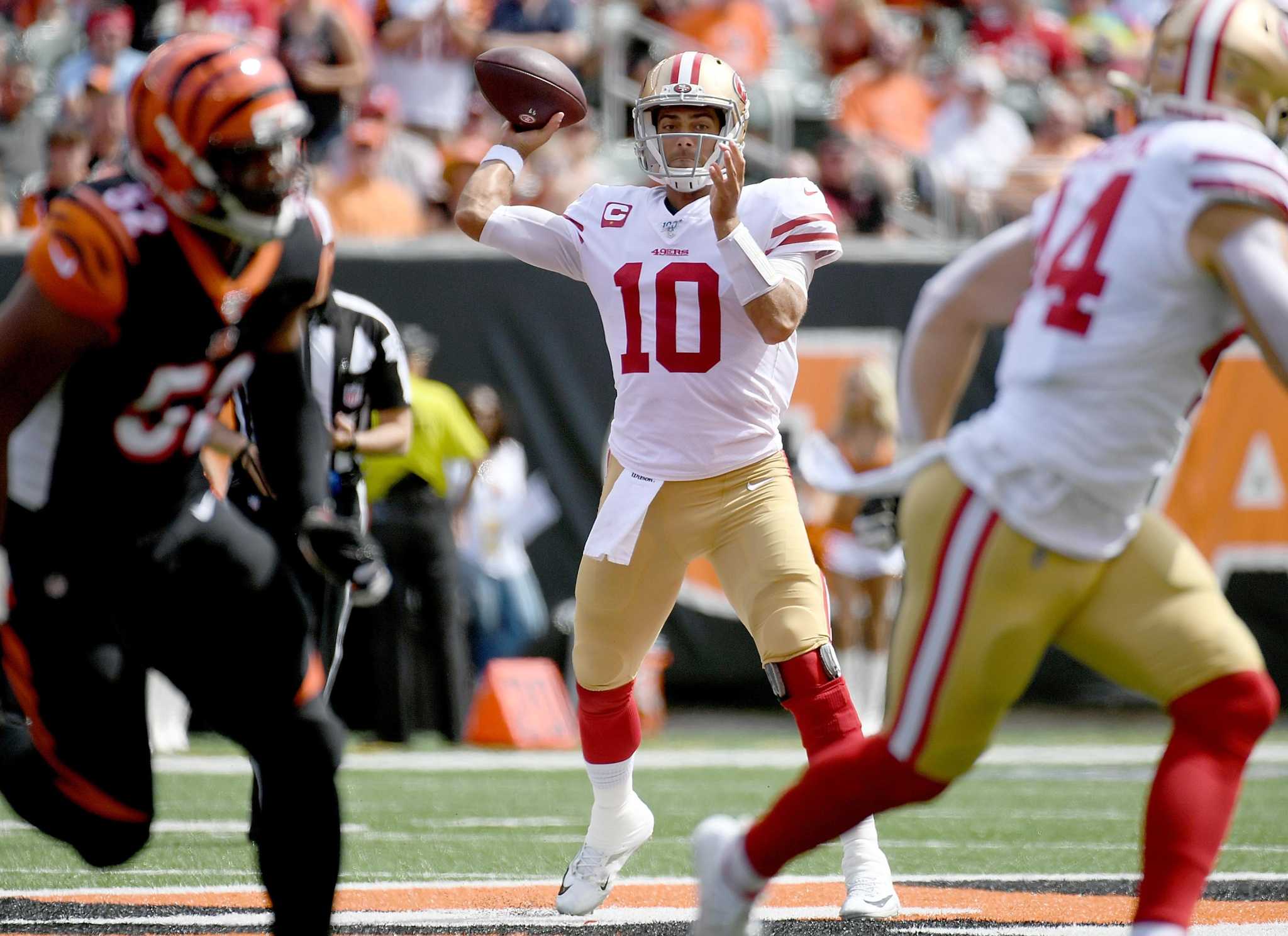 San Francisco (6-6) at Cincinnati (7-5)
I have no godly idea who to pick here. The 49ers are coming off a loss to an awful Seattle team and the Bengals have a hurt quarterback. So, reluctantly, I am going with Jimmy G and the 49ers with zero confidence. Yolo right?
Winner: 49ers 22-19
Buffalo (7-5) at Tampa Bay (9-3)
As a Patriots fan, I need Buffalo to take a loss here. It doesn't help that Tom Brady is playing well, Buffalo is on the road and I don't think Buffalo can stop all the Bucs weapons. For all those reasons I am rolling with my boy Brady to keep pushing to try to get that top seed in the NFC.
Winner: Tompa Bay 27-17
Sunday Night Game
Chicago (4-8) at Green Bay (9-3)
Another bad game. I mean can anyone give me a reason to pick the Bears? Anyone? Anyone? Thought so. Rodgers has a big day as he continues to own the Bears. Why did they not flex Buffalo vs Tampa here? Pack win.
Winner: Packers 30-14
Monday Night Game
Los Angeles Rams (8-4) at Arizona (10-2)
Am I the only one who feels the Cardinals have still been overlooked even though they have the best record in the NFL? If they win this game the division is pretty much locked up and winning this could kill off some more of the doubters. I just don't know what to make of this Rams team. They are too up and down for me. I trust Arizona more therefore they are my pick in a good Monday night game.
Winner: Cardinals 33-24
Byes: Indianapolis, Miami, New England, Philadelphia
Be sure to check out The Buzz for all your sports, entertainment, and music needs as well as some great live shows and podcasts.