UFC 256 features a historically quick notice title fight, the return of Tony Ferguson and a number of compelling matchups between the new and old guard.
Junior Dos Santos vs Ciryl Gane
Cirly Gane may be the most promising heavyweight prospect in the division. A fighter with great boxing and the movement of a lightweight, which is something truly rare in the heavyweight division. So far Gane has shown to be capable of putting on solid pacing and is very technical in his boxing approach. Junior is a legend and a future hall of famer but lately has fallen on tough times and really is not at all what he used to be. It's very clear why this fight has been made, which is to jump Gane up in the rankings. Junior has that old man fighter knowledge and could potentially cause problems for Gane but I simply cannot trust his chin anymore. Junior has been through some brutal fights and is coming more toward the end of his career. 
Prediction: Ciryl Gane 1st round TKO
Kevin Holland vs Ronaldo Souza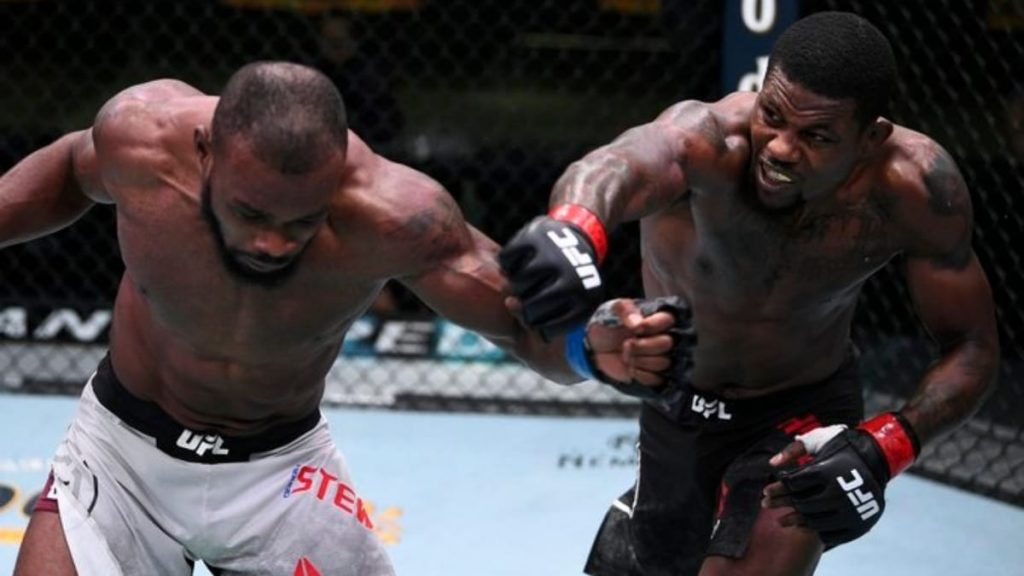 Consider Kevin Holland the MVP of the COVID era as this man has been active with a capital A. Holland has strung together some very solid wins, not against the elite fighters, but here is getting his chance at a top-level fighter – albeit a one who is not exactly in his prime anymore. As a fighter, Holland is improving. For the longest time I have found myself frustrated with him as he has a long reach and never used it. Until recently, he would always step into his opponent's range showing a lack of fight IQ but recently has fixed this mistake and the benefits have been evident. Souza, while not at his best is still a legit danger as he has a haymaker of a right hand and a high level black belt in Jiu-Jitsu. If Souza can get this to the ground Holland is in a world of trouble. Not to say he isn't a capable grappler but there's levels to grappling and Souza is far higher. Holland will have to fight smart here and keep the range with his striking. Souza has not been knocked out many time in his career and in recent fights has gone the distance with harder hitters. While I lean Holland, I cannot have full confidence as he has yet to fight and beat an elite talent. The loss against Santos does worry me as he got taken down fairly easily and was stuck on the ground which is the last place you want to be with Souza. Ultimately, I think Holland has improved enough to avoid this and I expect he should be able to keep the range long enough each round to rack up plenty of points. 
Prediction: Kevin Holland Unanimous Decision
Renato Moicano vs Rafael Fiziev
For the longest time Moicano looked like a legit contender going to war with Ortega and beating current top-10 Calvin Katter. In his last fights at Featherweight he suffered brutal losses to Aldo and the Korean Zombie. Moving up a weight class he won his first earlier this year although not against a ranked fighter. Fiziev of course became a viral hit with his impressive display against Marc Diakiese; especially in his striking defense although he did have some trouble with body shots in the last round. I'm torn here as both men have clear advantages over the other. Although not the best striker, Moicano does have solid enough striking and has fantastic leg kicks. Fiziev of course is the superior striker overall but I'm not sure how he will handle the ground game of Moicano who has easily the better resume of the two. I'm going to go with the better experience here although I do think there is a solid chance of an upset. 
Prediction: Renato Moicano 1st Round Submission
Tony Ferguson vs Charles Oliveira 
My most certain prediction is that this will provide excitement in both striking and grappling. Both men are very good in both realms and have plenty of finishes on their records both submissions and knockouts. Charles is riding a 7-fight win streak although I don't take too much out of it as again there are many unranked fighters on that list. He has struggled against elites throughout his career although at a weight class he should not have been in and he has shown clear improvements in his stand up. His Jiu-Jitsu is nasty and he can often snatch up an easy submission but I don't think he will do that against Tony Ferguson. Tony is a black belt under Eddie Bravo and while maybe not as high level as Charles he is not far away from him and may actually use it better in an MMA setting. Adding to this grappling skill, Tony likely has a strength advantage. I fully expect Ferguson to be able to handle himself against Charles on the ground. Charles is a very fast starter and Tony is a slow starter so I see Charles having a good 1st round but in the second that gap will close as Tony gets into is rhythm and uses his superior striking. Charles has one glaring weakness and that is his conditioning. Even at 155 Charles gassed out against Paul Felder and was stopped with elbows at the end of the second. Tony of course has endless cardio and will push a non-stop pace until the end of the fight. The slow start in a three-round fight may be a problem if Charles can survive to the final bell. The second round could end up being the key to the win in that case but I still see Tony being a little too much for Charles toward the end. So long as he has recovered from the Gaethje fight. While he took a lot of damage in that fight I think he will recover well enough as he is a proven freak of nature. If this was a 5 round fight my pick would be Tony without a hint of doubt as a I cannot see him getting finished here and Charles wouldn't be able to match him at that pace, but the 3 rounds do make it more of a challenge but I will still lean toward the more proven fighter. 
Prediction: Tony Ferguson 3rd Round TKO
Deiveson Figueiredo vs Brandon Moreno
Let's quickly get the short notice nature of the fight out the way, both men are coming off of 1st round wins and went straight back into camp. The only potential issue I see from this is Figgy and his weight cut which he has had previous problems with but I expect both men will be fresh in this fight. Figgy is a fighter who it is hard to pick against but for the longest time there has been one fighter I believed to have the chance at beating him and that is Brandon Moreno. Brandon Moreno is one of the most improved fighters in the UFC as he went from being cut to winning a title in LFA and making a quick return going on a fantastic win streak. Moreno has very solid striking and fantastic Jiu-Jitsu which was in full display as we saw him out grapple the black belt Brandon Royval. Moreno additionally has never been knocked out and shown that he has a rock-solid chin so I don't expect this fight to end in a quick knockout. Moreno is often aggressive but smart with that aggression and will not fear the power of Figgy which in theory could be an issue but one fight suggests otherwise.
Alexandre Pantoja walked right at Figgy and went punch for punch with him and had success with this. He lost by decision but he was pushing Figgy in a way few ever have using a strategy others would not dare. Moreno may just have the chin to pull this off which will at the very least provide moments of excitement. If Moreno has any advantage it is the cardio. If he can get this into the third round, Figgy is going to have serious problems. Moreno went 5 rounds at altitude in Mexico, and though he did lose the fight he went at a high pace until the very end. Figgy is clearly the better striker in regard to his precision and power. He fights almost with the mind of a fencer and is always moving forward with little regard to what his opponent throws back at him. We also know he has a nasty ground game especially with turning a takedown into a choke which he pulled off again against Perez. I do however think Moreno will be smart enough to avoid this choke and has the grappling to match Figgy but if he gets rocked at any point this choke will be a problem. Moreno at time does over commit to punches and against someone as accurate as Fig this will be an issue, while I know Moreno has a rock chin he still has never been hit with the kind of power that Figgy throws. So I'm interested to see what difference this makes.
I'm torn here as a I believe Moreno can last and take Figgy to the decision but Figgy has become the kind of fighter I simply cannot pick against so my prediction is going to be a reluctant one. I'm going to go against what my gut instinct and brain say and just go for the dangerous pick. 
Brandon Moreno 5th Round TKO