Hi, it's Aaron Truesdale I am back and ready to give you the fantasy advice you need for week 14. Also, I answer any fantasy questions you may have every Thursday morning through Sunday on Facebook under various fantasy football groups.


Now, let me tell you a little bit about my start/sit column. I will be giving my top 3 starts & my top 3 sits at each position each week. There will be a start & sit of the week at each position with projections. I will be only doing projections for my starts/sits of the week. My column will not include the automatic starters. Automatic starters are guys you don't bench unless they're injured or on a bye week. I am going to give 2 examples of automatic starters at each position there are more than that. QB: Aaron Rodgers & Patrick Mahomes. RB: Christian McCaffery (when healthy) & Aaron Jones. WR: Tyreke Hill & DeAndre Hopkins. TE: Travis Kelce & George Kittle. K: Justin Tucker & Harrison Butker. For Defense, there are only 2 I consider must starts, and those are Pittsburgh & Baltimore. Now I have added a twist to my article. I am now going to be doing a sleeper of the week at each position. My sleeper of the week will be a player that did not make my top 3 starters list. Also, is a player that is most likely on the waiver wire that you can stream if you're in a jam at a position. Let's get started so here is my week 14 starts/sits.
Quarterbacks:
Start of the Week:
1. Ryan Tannehill vs. JAX
Projection: 36/41 368yds. 3tds. 4cars. 41yds. 1td.
Tannehill started slow last week but picked up in the second half against the Browns. This week he gets Jacksonville and he will rip that defense apart piece by piece. He will have a better game this week than he did last week. Start him with cofidence.
2. Justin Herbert vs. ATL
3. Matt Ryan vs. LAC
Sit of the Week:
1. Cam Newton vs. LAR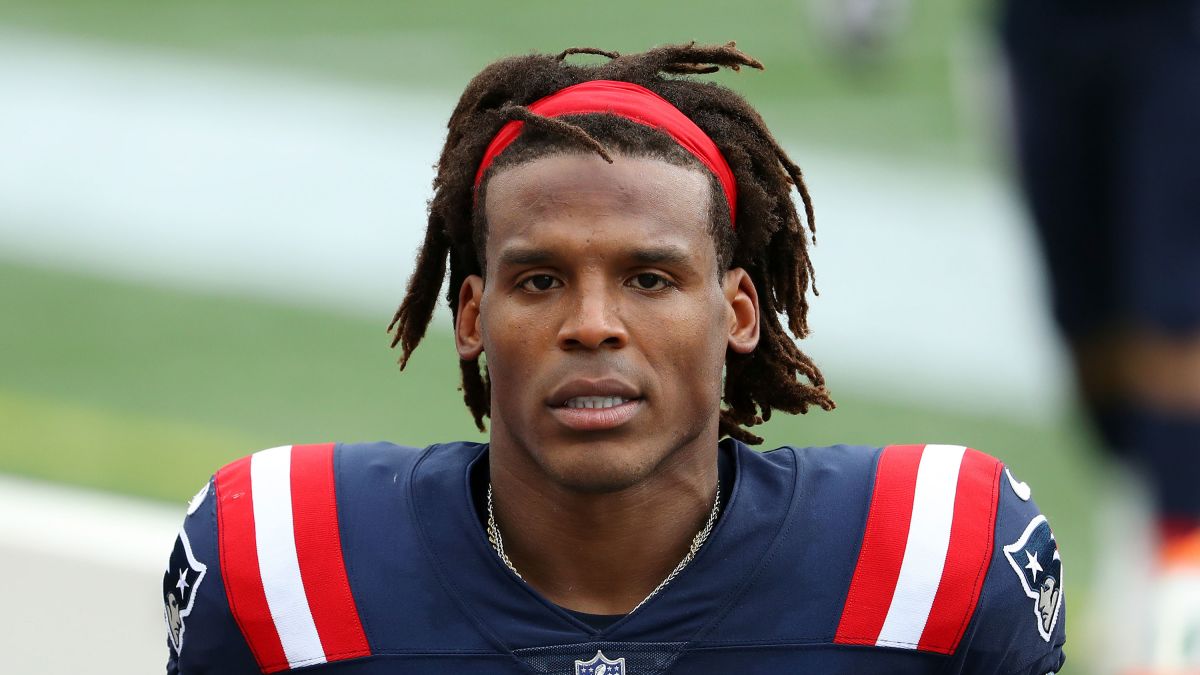 Projections: 15/38 201yds. 2ints. 7cars. 44yds. 1td.
Cam had a great game last week. This week he will come back down to earth. Cam has been up and down this year and it will be down week for him against that #1 ranked Rams defense.
2. Derek Carr vs. IND
3. Kirk Cousins vs. TB
Quarterback Sleeper:
Andy Dalton vs. CIN
Dalton faces his old team this week and he will want to stick it to them. The Bengals have no pass rush whatsoever so Dalton will have all day to throw and will terrorize his former team. So if you play matchups at QB or are affected by injury or covid and none of my top 3 are available bet on Dalton.
Running Back:
Start of the Week:
1. David Montgomery vs. HOU
Projections: 16cars. 153yds. 1td. 5rec. 28yds.
Montgomery has been on a tear the last couple of weeks that will be no different against the terrible run defense of the Texans. Except another big day from him.
2. Melvin Gordon vs. CAR
3. D'Andre Swift vs. GB
Sit of the Week:
1. Miles Sanders vs. NO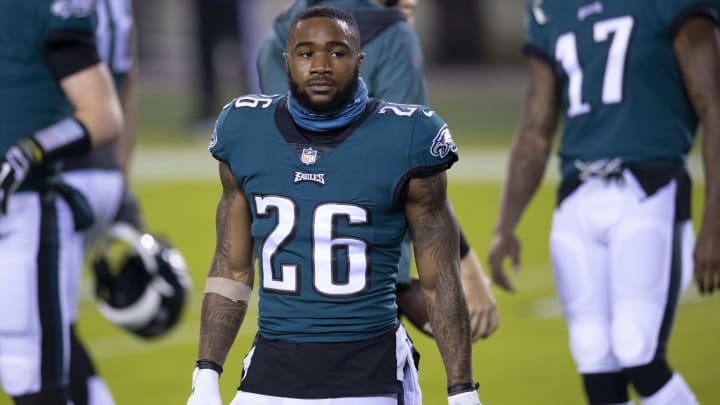 Projection: 10cars. 21yds. 4rec. 12yds.
Sanders is losing more and more snaps and he cannot be trusted anymore. Now it's even worse with Hurt as the starting quarterback and his running ability. Sit him until he is being productive again.
2. David Johnson vs. CHI
3. Raheem Mostert vs. WAS
Running Back Sleeper:
Nyheim Hines vs. LV
I know it's hard to know who will be the more productive back from week to week in that Colts offense. I like Hines better this week because he his the best pass catcher of all the backs on the Colts. So if your in a jam this week put your trust in Hines.
Wide Receivers:
Start of the Week:
1. Amari Cooper vs. CIN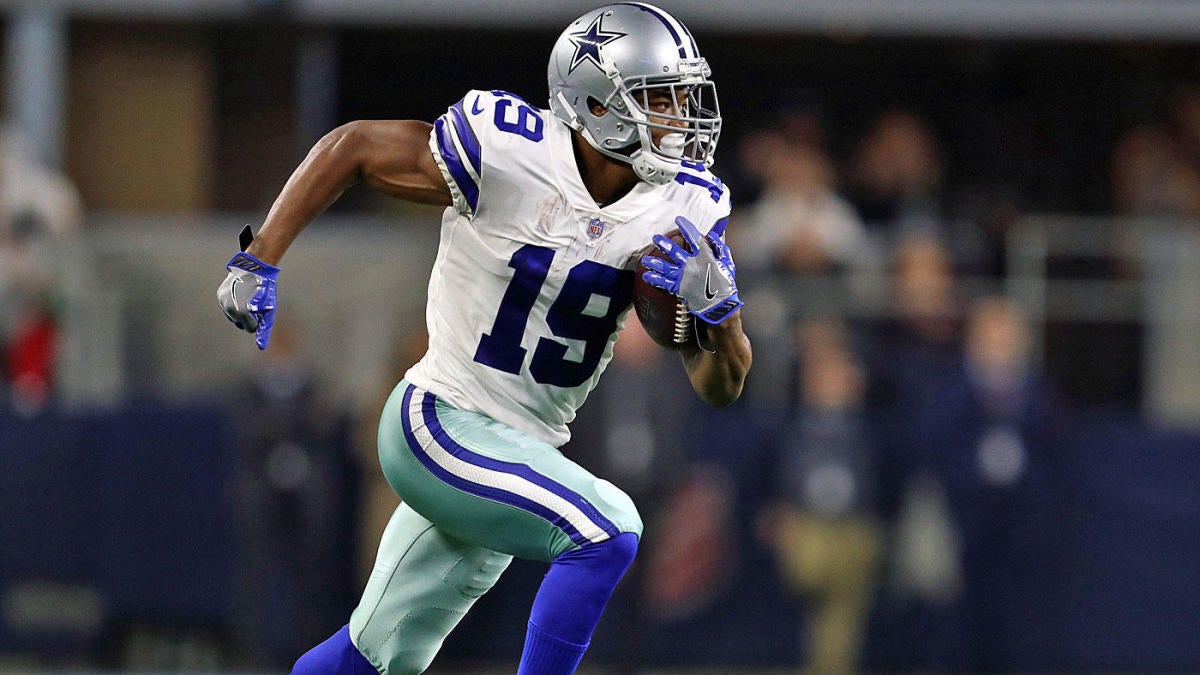 Projection: 10rec. 124yds. 2tds.
Cooper will have a huge game against the Bengals. Especially now with Dalton finally finding his stride. He will find Cooper often in this one. Cooper is back and he will help you this week in your fantasy playoff matchup.
2. Chris Godwin vs. MIN
3. Allen Robinson II vs. HOU
Sit of the Week:
1. Jarvis Landry vs. BAL
Projection: 6rec 37yds.
Landry has had a good couple of weeks but don't trust him this week against that excellent Ravens secondary. Plus Mayfield will be under pressure all game against that Ravens pass rush. The Browns will rely heavily on their running backs.
2. Brandin Cooks vs. CHI
3. DeVante Parker vs. KC
Wide Receiver Sleeper:
Jamison Crowder vs. SEA
Crowder had a coming-out party last week. He will continue that against Seattle. So if you don't have any of my top 3 put your confidence in Crowder.
Tight Ends:
Start of the Week:
1. Eric Ebron vs. BUF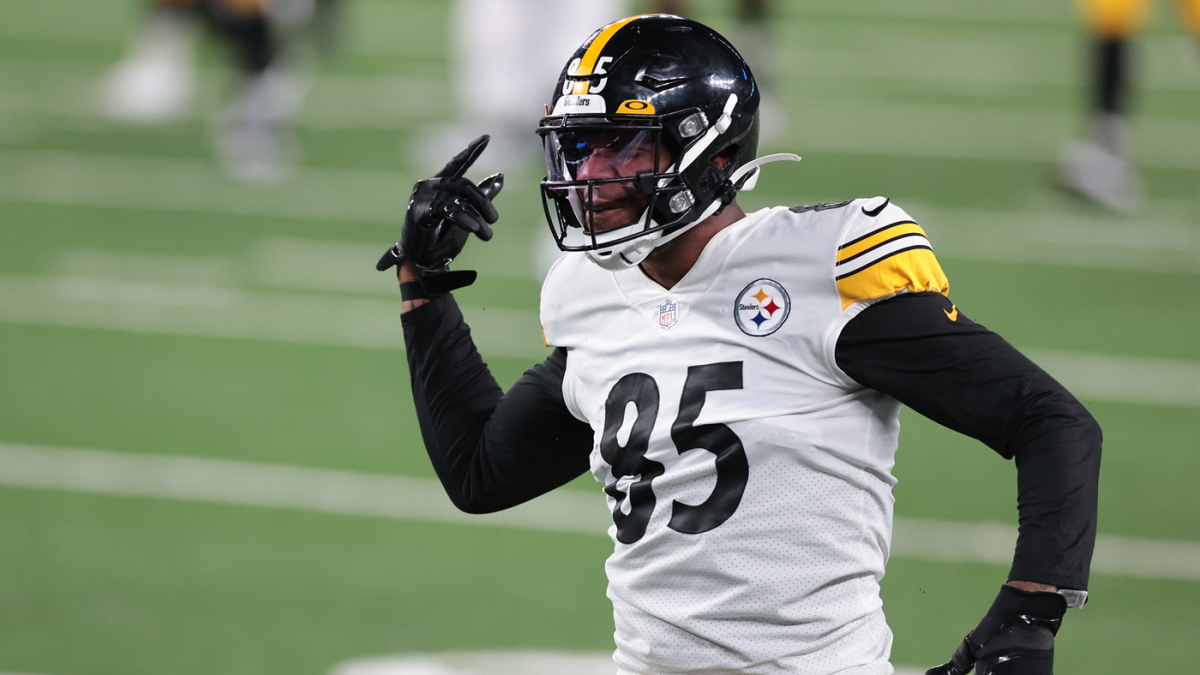 Projection: 8rec. 75yds. 1td.
Ebron has had a case of the drops lately but he will fix that problem against Buffalo. He will have a big game for the Steelers. So he is a great sleeper this week.
2. Logan Thomas vs. SF
3. Hunter Henry vs. ATL
Sit of the Week:
1. Dallas Goedert vs. NO Projection: 1rec. 25yds.
Goedert will lose some of his targets with Ertz back. I believe Ertz will take back over as the #1 tight end for the Eagles this week. Plus that Saints defense is tough and Goedert will be shutdown.
2. Austin Hooper vs. BAL
3. T.J. Hockenson vs. GB
Tight End Sleeper:
Dalton Schultz vs. CIN
Schultz will have a solid game this week against the Bengals. Remember Dalton loves his tight ends. So therefore if you need a tight end go with Schultz this week.
Kickers:
Start of the Week:
1. Joey Slye vs. DEN
Projection: 4fgs. 2xps.
I think this will be mostly a field goal game for both teams this week. With Carolina hit with covid this week. Slye is a must-start.
2. Brandon McManus vs. CAR
3. Greg Zuerlein vs. CIN
Sit of the Week:
1. Matt Prater vs. GB
Projection: 2fgs. 1xp.
The Lions will be playing from behind against the Packers. So therefore the Lions will be going for more touchdowns than field goals this week in an attempt to try and keep pace with the Packers.
2. Robbie Gould vs. WAS
3. Dan Carlson vs. IND
Kicker Sleeper:
Tyler Bass vs. PIT
Bass will be a good start this week because the Steelers defense is tough and will keep Buffalo out of the end zone more than they prefer which means plenty of field goal opportunities for Bass.
Defenses:
Start of the Week:
1. New Orleans vs. Philadelphia
Projection: 13pts. 290yds. 3ints. 4sks. 1td.
Hurts is the starting quarterback for the Eagles and The Saints will confuse the rookie a lot in this one. Which will lead to mistakes for him and a huge gain for the Saint's defense. Also, don't be surprised if Wentz comes in at some point in this game when Hurts struggles.
2. Washington vs. San Francisco
3. Kansas City vs. Miami
Sit of the Week:
1. Miami vs. Kansas City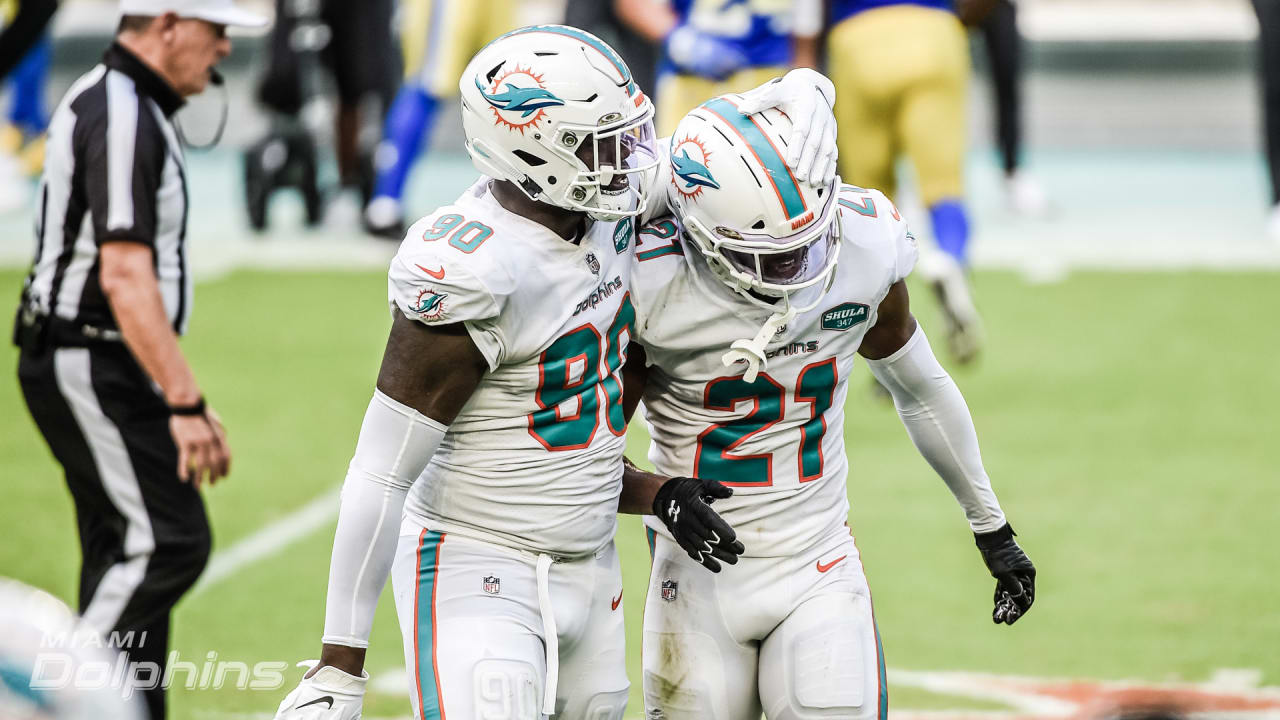 Projection: 38pts. 569yds. 2sks. 1ff 1fr.
Let's face it you don't want to start any defense against the Chiefs. Enough said on this topic.
2. Philadelphia vs. New Orleans
3. Tampa Bay vs. Minnesota
I had a lot of fun writing this and I hope all of this advice helps everyone. Please comment and let me know what you think. Thank you. I'll be back next week with more fantasy advice.
Please come and check us out at what-the-buzz.com