The Seattle Seahawks will host the LA Rams in an NFC Wild Card matchup Saturday. Seahawks Fans are asking themselves "Will Jamal Adams and Reed be ready for Saturday?" Meanwhile, Rams Fans are asking "Will Jared Goff or John Wolford be the starting QB?"
Adams suffered a shoulder injury last Sunday but it's not going to stop him from playing. He made sure to squash any such ideas during Wednesday's press conferences. "No question in my mind, I'm playing man. It's just another challenge. I'm a savage, bro." The one thing Seahawks fans can bank on is Adams is going to be ready to go all out and slow things down.
Jared Goff is coming off thumb surgery. What is worse than a can't run Jared Goff? Jared Goff that can't run and has a broken thumb. As of Wednesday, Rams head coach Sean McVay was unwilling to name a starter. This will only be Wolford's second start this season if he does start. He did get the victory over the Cardinals in Week 17 for the Rams. McVay doesn't change things up. He sticks with his script, his system, and he's gonna continue doing it. He believes in himself and he believes in the guys. Expect to see the same Rams team that we did two weeks ago and Goff to start.
Both teams have their share of weaknesses. The Seahawks struggle on third down and the Rams' biggest issues are in the red zone. If the Rams can't turn red zone trips into touchdowns, they'll fall behind. Seattle's defense was able to hold them to 0 for 2 on fourth down and in the red zone two weeks ago. Adams has never played in a playoff game, he is going to be hyped and the rest of the defense is only going to feed off of him. Get ready for the BOOM!
Rams' Aaron Donald and Michael Brockers are arguably the best defensive end duo in the league. They were able to sack Wilson five times last match-up. The good news, both right tackle Brandon Shell and left guard Mike Iupati are healthy and ready for Wild Card Weekend. When all five starters (Shell-Brown-Iupati-Pocic-Lewis) are in the lineup the Seahawks are undefeated.
Now that the defense is humming. The offense has to get back to the dynamic explosive unit they were at the beginning of the season. This team will look DangeRuss again and very hard to beat.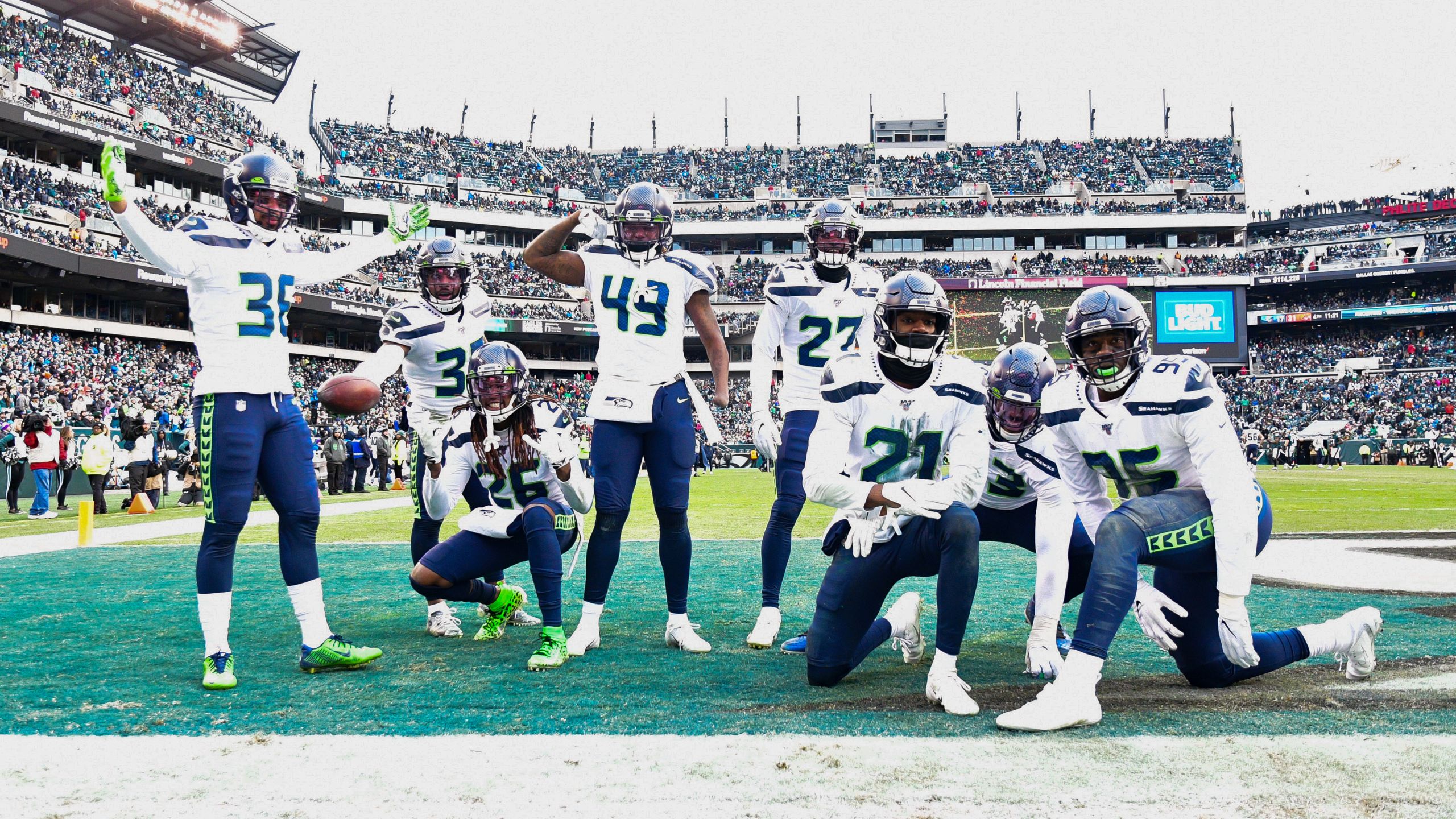 While lots of people will look at the last few weeks and say the offense is terrible or we don't have a chance in the playoffs, Seattle can always step up and play to the level they need to. There is never going to be a normal game when it comes to the Seahawks. The one thing that gives me hope is no matter what they are never out of a game. "There's nothing more powerful on the team than when they know; when they know who they are, they know what they're all about, and they know what they are capable of doing," Carroll said. Carroll sees his team gaining one of the most important traits a team can have going into the playoffs: confidence.
Welcome back to Seattle, LA Rams and Aaron Donald! This is what you wanted, you wanted the Seahawks.