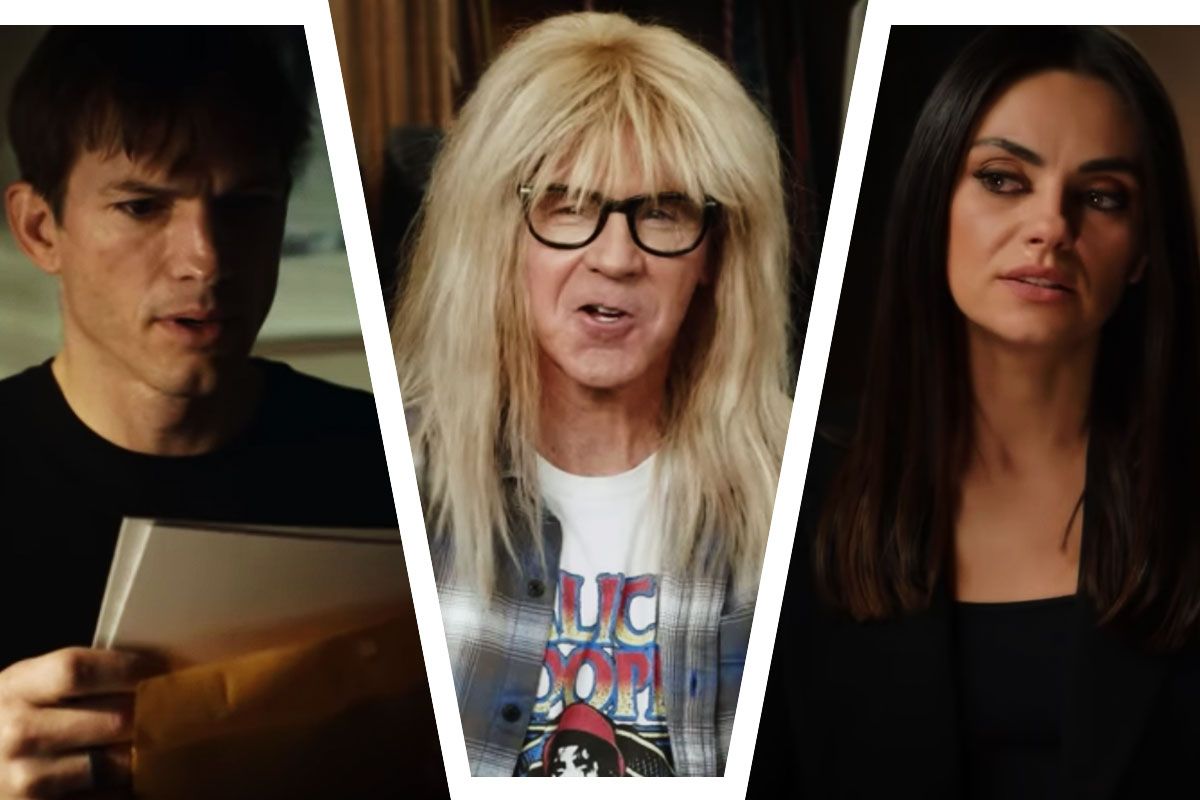 We are a day past the Super Bowl and while Kansas City Chiefs fans and players are at home licking their wounds, the rest of us are rejoicing as this "baby goat" stuff is finally dying. Speaking of dying, the Super Bowl commercials this year were pretty weak. I get it, with us being in a pandemic and all, a lot of companies didn't want to spend millions of dollars for seconds of airtime. To be fair, with the quality of commercials I saw last night, some companies should have just saved their money. I am going to sort through all the good and the bad and give you my top 5 best and worst Super Bowl commercials from last night. As always, give me your opinions by commenting at the bottom of this page.
The Best
1.) Cheetos- It Wasn't Me- Shaggy, Ashton Kutcher and Mila Kunis
Clever commercial with good use of the song "It Wasn't Me" which is a song that everyone knows and makes it easy to connect with the viewer.
2.) Uber Eats- Wayne's World and Cardi B
You combine Wayne's World with Cardi B and you have absolute gold.
3.) The Falcon and Winter Soldier Trailer
This counts right? I'm just really looking forward to this show. That is all.
4.) Mountain Dew, 'MTN DEW MAJOR MELON Bottle Count'- John Cena
It's John Cena and you can actually see him! What else do you need? Plus, Mountain Dew Major Melon is delicious.
5.) Paramount Plus, 'Sweet Victory'
It look's like a cool streaming app that I'll use the free trial on and the never watch again. I like Beavis and Butt Head as well so that's a good enough reason to be in the top 5.
The Worst
1.) State Farm Insurance, 'Drake From State Farm'- Patrick Mahomes, Aaron Rodgers and Drake
Just what the world needs another State Farm commercial. This one not only features the most overrated quarterback in Aaron Rodgers and Mr. "I Just Got My A$$ Whooped in the Super Bowl" but it also features Jimmy from Degrassi. The world could have lived without this. 482042408 State Farm commercials are enough.
2.) T-Mobile, 'Adam Levine Sets Up Gwen Stefani and Blake Shelton
Didn't find it very funny. Nice try though T-Mobile maybe one day you'll be relevant like Verizon.
3.) Sketchers, 'Tony Romo for Sketchers Max Cushioning'
The only thing big about Tony Romo is the erection he gets when Patrick Mahomes is on the football field. Sketchers should have saved their money.
4.) M&M's Come Together
Another corny M&M's commercial with the running joke of an adult eating an M&M. Yawn.
5.) Bud Light Seltzer, 'Last Year's Lemons'
First off Bud Light Seltzer is gross. Second this commercial was boring and stupid. So there's that.
Be sure to check out The Buzz for all your latest in sports, lifestyle and entertainment needs.