My series of the Top 5 players of each NFL franchise continues with my favorite team, the New England Patriots. This is by far the most difficult top 5 list I'll be doing in this series as I am emotionally connected to a lot of these players who I have watched play for New England ever since I was a kid. My dad taught me crying doesn't get you anywhere, so I'm going to dry my tears and get to my Top 5 greatest New England Patriots of all time. 
Just missed the cut: K Adam Vinetari, DT Vince Wilfork, TE Ben Coates
Honorable Mentions
Ty Law, CB, (1995-2004)
A member of the 2019 Pro Football Hall of Fame class, Law was the shutdown corner for the first half of New England's dynasty. He captured three Super Bowls with the franchise and made four Pro Bowls during his tenure. The Associated Press selected Law as a First-Team All-Pro in 1998 and 2003. His 36 interceptions are tied for the most in franchise history. The number 24 has been passed down to other great corners that have played for New England such as Stephon Gilmore and Darrelle Revis who proudly wore it as a sign of respect for the Patriots legend. 
Andre Tippett, LB (1982-1988, 1990-1993)
Andre Tippett finished his career with 100 sacks and logged a career-high 18.5 sacks in 1984. He was a five-time Pro Bowler and the NFL Defensive Player of the Year in 1985. He is in the Patriots Hall of Fame and the Pro Football Hall of Fame. The Patriots drafted Tippett in the second-round in 1982. He didn't record a single sack his rookie season. After that season he never looked back. 
Tedy Bruschi, LB, (1996-2008)
A middle linebacker, Tedy Bruschi is the true definition of a Patriots legend. He played 13 years with the team after being drafted in the third round in 1996. Bruschi made just one Pro Bowl in 2004, but served as an anchor of the defense. He survived a stroke at the age of 31 before making a miraculous return to the playing field. Unfortunately, he wasn't the same quality of player afterward. Bruschi played three more years and then retired in 2008. His stat line included 675 career tackles, 30.5 sacks, and 3 Super Bowl rings. The fact he was just on the outside of the top 5 should show you how many truly great players have gone through New England over the years.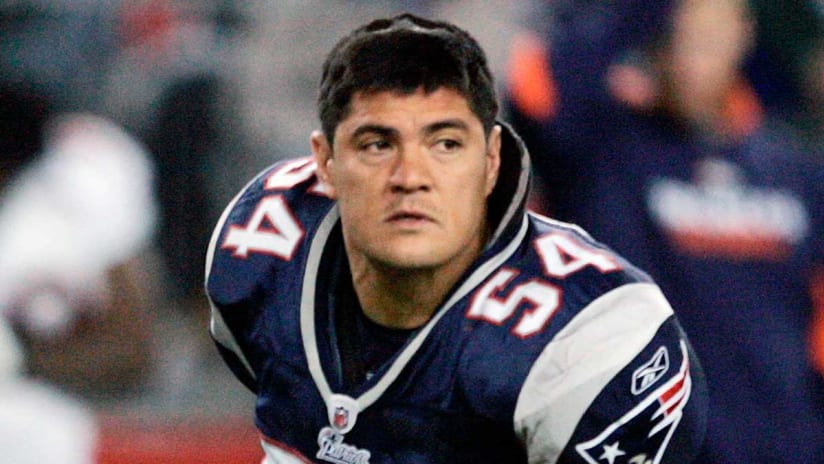 5.) Drew Bledsoe, QB, (1993-2001)
Quarterback Drew Bledsoe was drafted No. 1 overall by the New England Patriots in 1993, taking over as the starter almost immediately. He was a Pro Bowler in his second season in the NFL, leading the league in passing yards as well as interceptions. Overall, Bledsoe was a Pro Bowl quarterback three times and helped lead the team to the Super Bowl against the Green Bay Packers in 1996. He finally won a Super Bowl ring with the Pats in 2001, but not until after Tom Brady captured the starting role from him. Bledsoe moved on after that season. He was the first ever NFL player I got to see play – in fact, my first favorite NFL player in my lifetime. I will always respect him and consider him among the greatest Patriots ever. 
4.) Troy Brown, WR, (1993-2007)
Ranking wide receiver Troy Brown this high is all about his longevity with the team and less about how great he was overall. Brown's best year was in 2001 when he made the Pro Bowl for the only time in his career and caught 101 passes with a career-best 1,199 receiving yards. That all came in his ninth season with the team. Overall, Brown caught 557 passes – second in franchise history – over 15 seasons and played on four Super Bowl teams, winning three rings. He also was very versatile lining up at various times at cornerback guarding Hall of Fame players such as Marvin Harrison and holding his own. Troy Brown was the definition of a Patriot and a team player.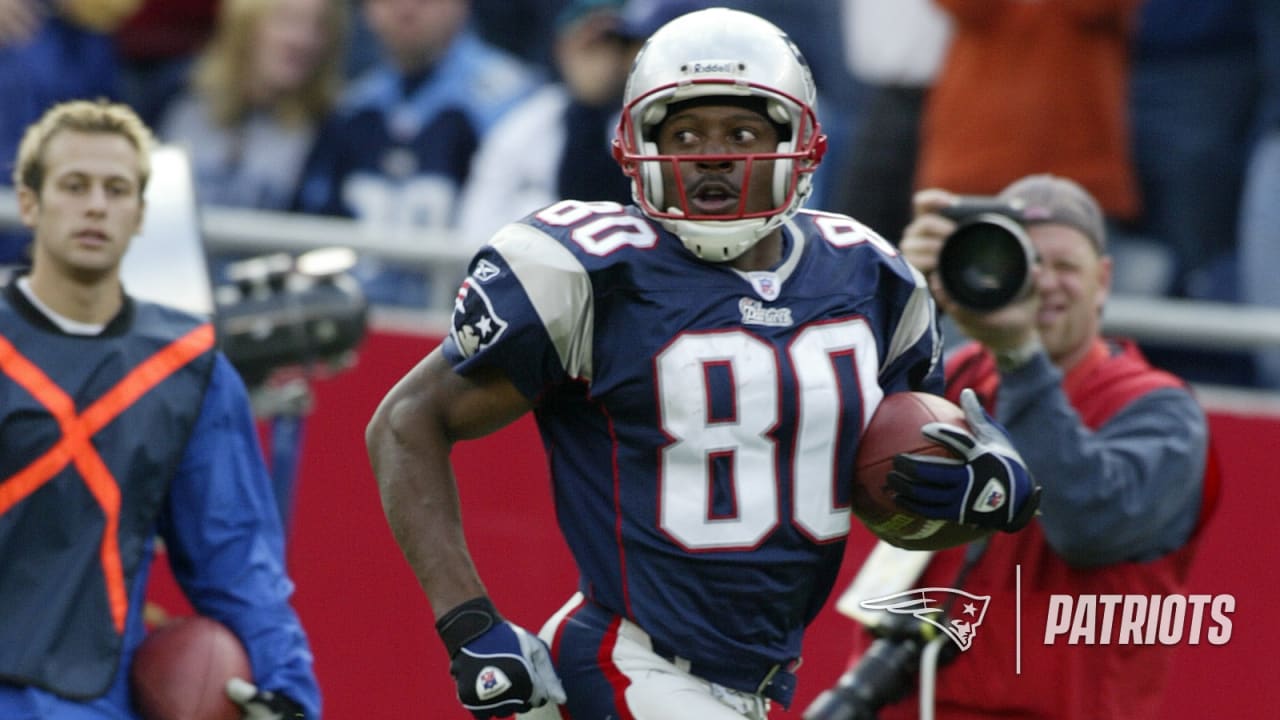 3.) Rob Gronkowski, TE, (2010-2018)
Injuries prevented Gronkowski from having a lengthy career, but the monstrous tight end made an impact during his time in the NFL. A second-round draft choice in 2010, Gronkowski made his first Pro Bowl in 2011. He made it to four more, and the Associated Press named him as a First Team All-Pro four times. Can you imagine what this guy would have done if he stayed healthy all those years with Brady? The 2014 Comeback Player of the Year won three Super Bowls with New England. Gronkowski is second in receiving yards and first in receiving touchdowns in team history. 
2.) John Hannah, G, (1973-1985)
John Hannah is known as one if not the best offensive lineman in NFL history. Hannah's No. 73 is retired by the Patriots. The nine-time Pro Bowler and seven-time First Team All-Pro entered the Pro Football Hall of Fame as a member of the 1991 class. In NFL Films' The Top 100 Players from 2010, Hannah ranked 24th, one spot ahead of Dan Marino. No other guard is ranked higher than Hannah, and the only offensive lineman ahead of him is Anthony Munoz. That shows how much respect Hannah deserves from the football community. I consider him the best guard in NFL history and the second greatest Patriot only behind the obvious number one…
1.)Tom Brady, QB, (2000-2020)
The GOAT and there is no argument here – NONE WHATSOEVER! Fourteen Pro Bowl appearances, three First-team All-Pro nods, three regular-season most valuable player awards, six Super Bowl championships, and four Super Bowl MVPs. 
What else can you ask for from an athlete? Coming from the 6th round 199th pick to having the most successful 20-year run in NFL history. This guy is not only the greatest Patriot in history, he is the greatest quarterback in NFL history and greatest player in NFL history. He is my favorite player of all time and the only QB in the history of the NFL to win Super Bowls with people who used to work at Wal-Mart at wide receiver. Even with nothing left to prove, Brady just won his 5th MVP award and 7th Super Bowl championship and claims to want to play until he's 45 or later. It seems insane but I wouldn't bet against the guy.