The New York Jets. J…. E…… T…….S. JETS, JETS, JETS! That's what the fans used to cheer for this team but over the past few years the fans have had nothing to cheer about when it comes to this team. If you follow any of my podcasts or previous NFL articles, when it comes to the Jets I don't like to waste anyone's time. This team fortunately has had many great players over the course of it's franchise history because now days they are a complete embarrassment. Let's not torture Jets fans anymore and get to my top 5 greatest Jets of all time.
Honorable Mentions
Wesley Walker, Wide Receiver (1977-1989)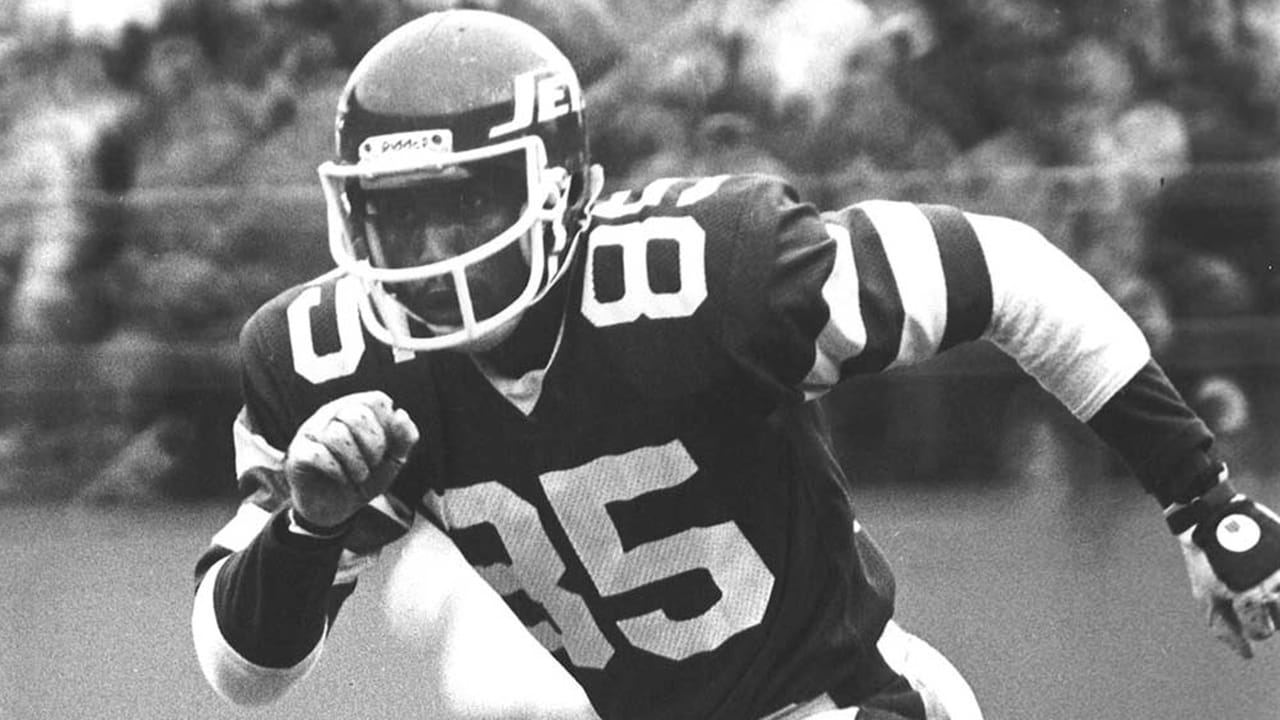 In Wesley Walker's rookie season he set the New York Jets record for most receiving yards by a rookie which is a record that lasted until 1996. That was just the tip of the iceberg for Walker. He led the NFL with 21.1 yards per catch in 1977, then the next year was even better. Then in 1978, Walker caught 48 passes for 1,169 yards, 24.4 yards per reception, and scored eight touchdowns. Both his receiving yards and yards per catch led the NFL that season and he was rewarded was a Pro Bowl invitation and selection as first-team All-NFL wide receiver. Walker finished second in team history with 8,306 yards, second in 100-yard games and second in touchdowns.
Joe Klecko, Defensive Line (1977-1987)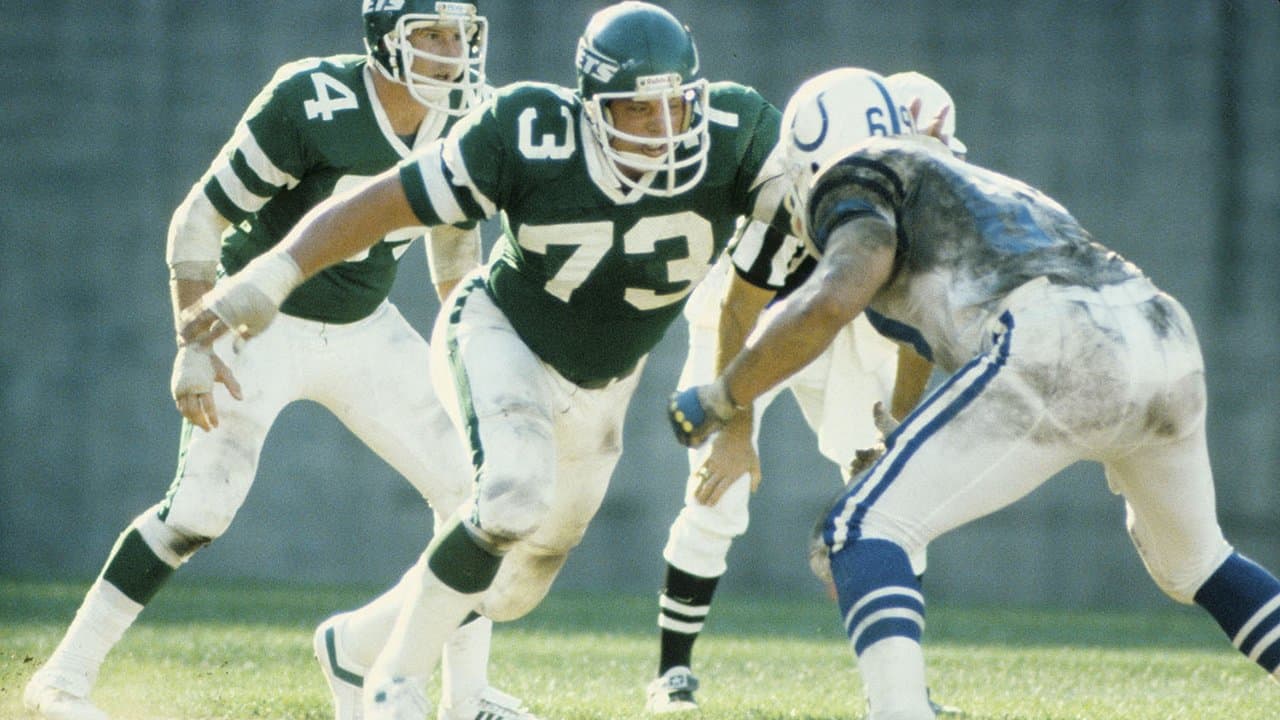 Working in most people's opinions in Mark Gastineau's shadow, Joe Klecko was a baller and had he been on any other defensive line in the league he would have been the star. Klecko was a sack machine racking up 8 his rookie season, and a team record 20.5 in 1981 that was broke by Gastineau a few years later. He's second in team history in sacks, made four Pro Bowls, was first-team All-NFL twice and was flexible enough to play end, tackle and nose tackle along the defensive line. One thing is for certain, when Klecko and Gastineau were on the field it was pure hell for the opposing quarterback.
Gerry Philbin, Defensive End (1964-1972)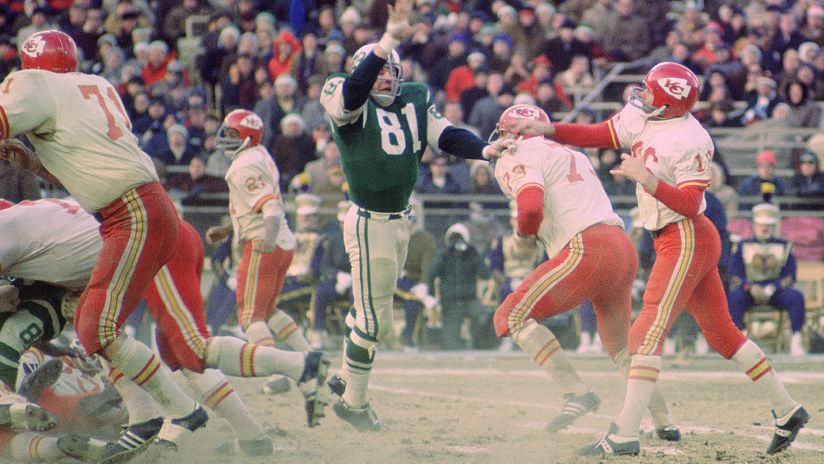 Although sacks weren't a stat when Philbin was in the league, The Jet's Blog credits him with 64.5 which would rank him 3rd on the Jet's all-time list. Philbin earned both AFL All-Star Game invitations and first-team All-AFL honors in 1968 and 1969, then in 1970 he was named first-team defensive end on the All-Time AFL Team.
5.) Don Maynard, Wide Receiver (1960-1972)
Don Maynard played 13 years for the New York Jets and earned AFL All-Star Game invitations in 1965, 1967 and 1968 and although he fell short of the 1,000-yard mark in 1969, his 938 receiving yards earned him his last All-Star Game invitation and designation as a first-team All-AFL wide receiver. Maynard is considered the best wide receiver in New York Jets history to this day. He retired after the 1973 season as the NFL's all-time leader in receptions with 633 and in receiving yardage with 11,834. His 627 catches, 11,732 receiving yards and 50 100-yard games while with the Jets remain team records to this day.
4.) Darrelle Revis, Cornerback (2007-12, 2015-16)
This will be the one that people criticize on this list. Feel free to put your criticisms in the comment section at the bottom of this page and please let me know how one of the best cornerbacks in the history of the NFL not just the Jets doesn't deserve to be on this list. I beg you please tell me. Darrelle Revis locked down his side of the field and Quarterbacks including the great Tom Brady did all they could do to avoid throwing near him. As a Jet, Revis was a 3 time All-Pro and 5 time Pro Bowler. "Revis Island" was what Revis trademarked as he shut down elite receivers without needing any safety help. Revis is best corner in Jets history and in my opinion, one of the best in the history of the NFL.
3.) Curtis Martin, Running Back (1998-2005)
Curtis Martin left the rival New England Patriots to join the New York Jets in 1998 and ended up being one of the best running backs and players in Jets history. Martin's 2,560 carries, 10,302 yards, and seven 1,000-yard seasons are still all Jets records to this day. He led the NFL in rushing in 2004 with 371 carries and 1,697 yards which was his best career season and he did it at the age of 31. To this day no other running back at the age of 31 has ever gained that kind of yardage. What's funny is Martin was considered worn down at that point in his career. Funny how that worked out.
2.) Mark Gastineau, Defensive End (1979-1988)
Mark Gastineau was the best defensive lineman in the history of the New York Jets and that's saying something considering all the great lineman that have played for this franchise. Gastineau set the current team record of 22 sacks in 1982 and by the end, his 107.5 sacks was best in Jet's franchise history besting Joe Klecko by a 30 sack margin. Although he didn't break Klecko's records for sacks by a rookie, eight, and consecutive games with at least one full sack he did end up first on the Jets sack list. A record that still stands to this day.
1.) Joe Namath, Quarterback ((1965-76)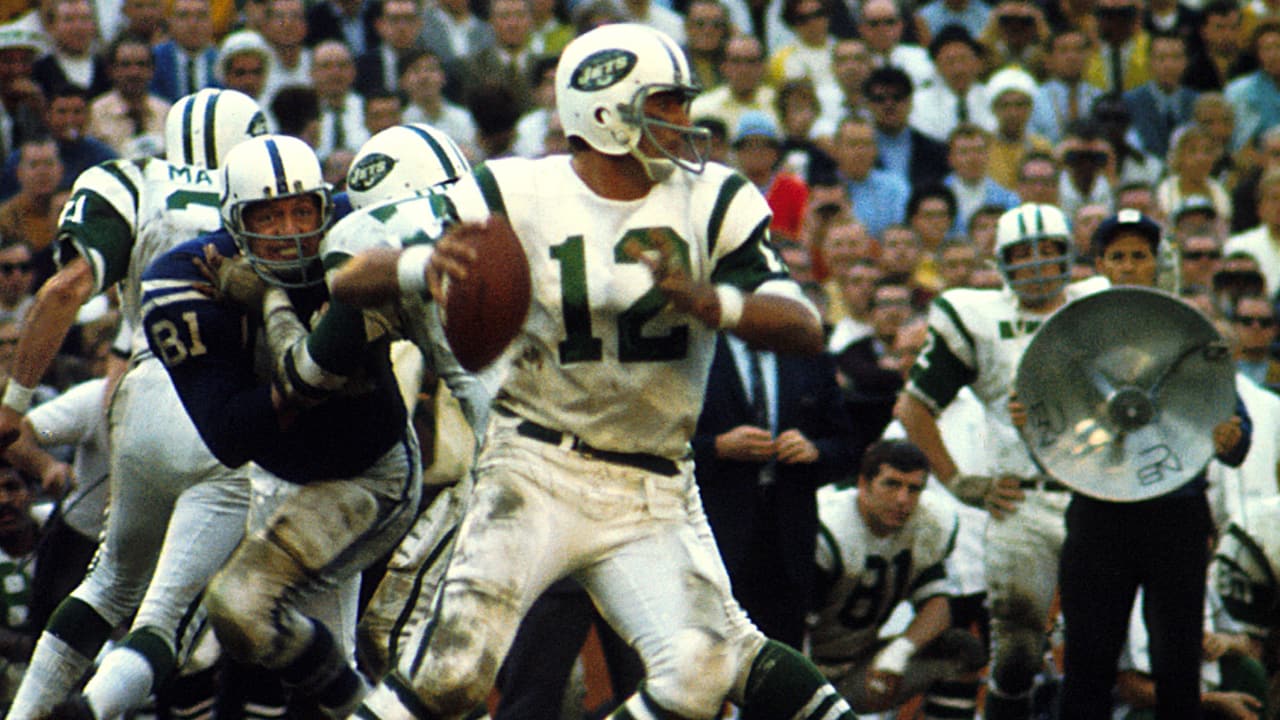 This was an easy choice. "Broadway Joe" was a member of the New York Jets for 12 years and led them to their only Super Bowl in a victory over the Baltimore Colts and was named MVP of the game as well. Namath famously guaranteed victory in this game and he backed it up. After being a Pro Bowler in his rookie season Namath ended up going to four more Pro Bowls, leading the league in passing yards three times, touchdowns once, and making the All-Pro team in 1968. He was also the first quarterback to throw for over 4,000 yards in a season. Namath ended his career with 27,663 passing yards and 173 touchdowns and was elected into the Hall of Fame in 1985.
Be sure to check out The Buzz for all your sports, wrestling and entertainment needs as well as checking out our awesome live shows and podcasts.