Hi, I am going to give you a fantasy football outlook on all 32 teams. I will be doing this in alphabetical order. It will be 32 teams in the next 32 days. I will be giving a fantasy stud, fantasy bust, fantasy breakout player, fantasy sleeper, top fantasy rookie, and since some leagues do defensive players – instead of team defensive, I will be doing top fantasy defensive player. So let's get this started. Please follow me on Twitter @aaron_truesdale.
Fantasy Overview:
The Seahawks have the potential of having many fantasy options, however, it depends on which Russell Wilson you get this season. I have a soft spot in my heart for the Seahawks and I always hope for the best for them because my youngest brother who died of cancer was a huge Seahawks fan. Even though I'm a Steelers fan, I root for the Seahawks as well because of him. So here's to hoping they have a ton of fantasy football and real-life success this season. With that said these are the players, I came up with to look for and avoid.
Fantasy Stud: D.K. Metcalf WR
Metcalf is one of the best young talents in football and is one of the best wide receivers in fantasy football. He will continue to put up numbers this season as well. Metcalf is a 'can't miss' wide receiver one.
Fantasy Bust: Russell Wilson QB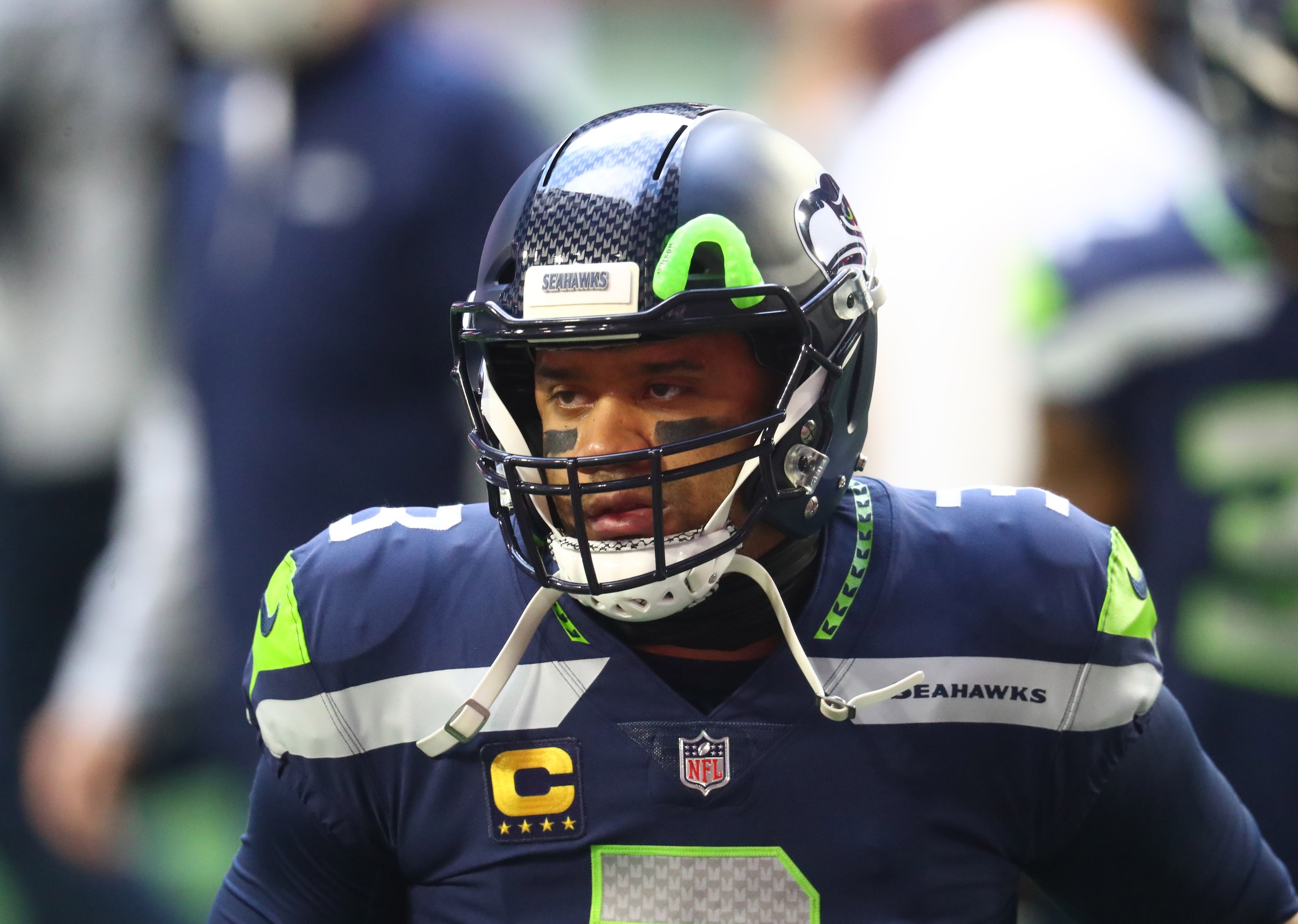 It is hard to tell which Russell Wilson we will get this year. Will it be the Wilson that was great the first half of the season last year or the bad Wilson that we saw the second half of the season last year. I believe it will be somewhere in between. I'm not saying to not draft him, but I am saying don't trust him as a quarterback one anymore. Wilson will be nothing more than a quarterback two this season.
Fantasy Sleeper: Deejay Dallas RB
Now I know the Seahawks resigned Carson, but he is often injured. When he gets injured, Dallas will be the guy to benefit from it. Dallas will be a running back two when Carson gets hurt. So I would draft him as a handcuff to Carson. He is worth a late round flier.
Fantasy Breakout: Gerald Everett TE
Wilson loves to throw to his tight ends. Everett will be the benefactor of this and I believe Everett picked the right team to sign with to elevate his career. He was on the borderline of fantasy relevancy last year. This season, I think he will become fantasy relevant and will be a solid tight end two.
Top Fantasy Rookie: D'Wayne Eskridge WR
Eskridge won't do much this season in re-draft leagues but he should be drafted in dynasty leagues. He will come on late for the Seahawks but he won't do enough to put himself on the fantasy radar this season. He will do enough to make him a sleeper next season in fantasy football.
Top Fantasy Defensive Player: Jamal Adams S
Adams is an explosive player on the football field in real life. In fantasy football, he will collect a handful of sacks, force a few fumbles, recover a fumble or two, and may even sprinkle in a couple of interceptions; maybe a couple of touchdowns. The key here is, if Adams can stay healthy. If he does, he will be worth a mid-round pick in fantasy football. If you do draft him and he gets injured, I would cut ties with him quickly because he will be often injured all season.
I hope you enjoy my Team Fantasy Outlooks. Please comment to let me know what you think I welcome the feedback. I also will be more than happy to discuss any player or team further.