England drew first blood early with a stunning finish by Luke Shaw that broke the Italians. However, after a stronger second half, The Azzurri would battle back with an equalizer by Leonardo Bonucci. The two teams would remain dead-locked at 1-1 for the duration of regular time. In extra time, neither team would score forcing the Euro 2020 Final to head into penalty kicks – and here's how it went.
EURO CUP | Italy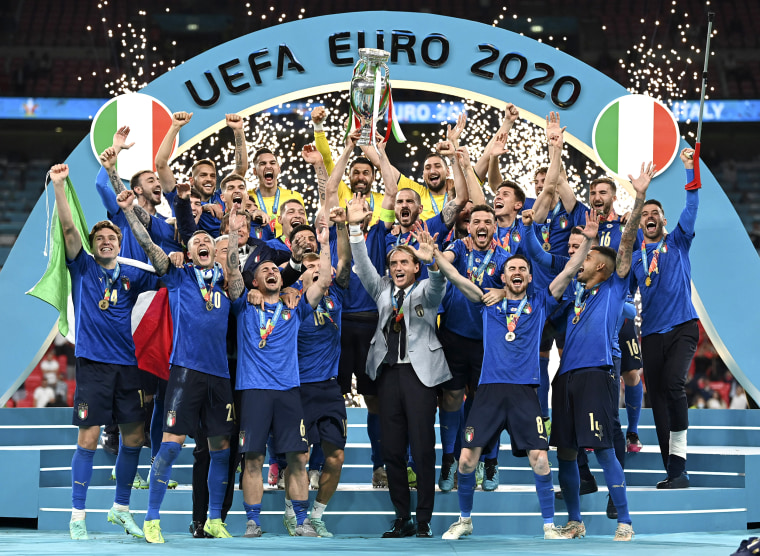 STAR OF THE MATCH | Leonardo Bonucci (ITA)
GOLDEN BOOT | Cristiano Ronaldo (POR)
The Golden Boot is awarded to the player who scores the most goals in the entire tournament. In the event of a tie in goals scored, assists are looked at followed by the lowest minutes played. Of course, own goals or penalties scored in a shoot-out do not count. However, penalties scored during the game or in extra-time do. Since 2012, Silver and Bronze boots have also been awarded for 2nd and 3rd place.
Entering EURO2020, the favorites to win were England's Harry Kane, Belgium's Romelu Lukaku, and France's Kylian Mbappé. However, Lukaku's impressive 4 goals and Mbappé's disappointing failure to score will not be enough with both their respective teams having been eliminated.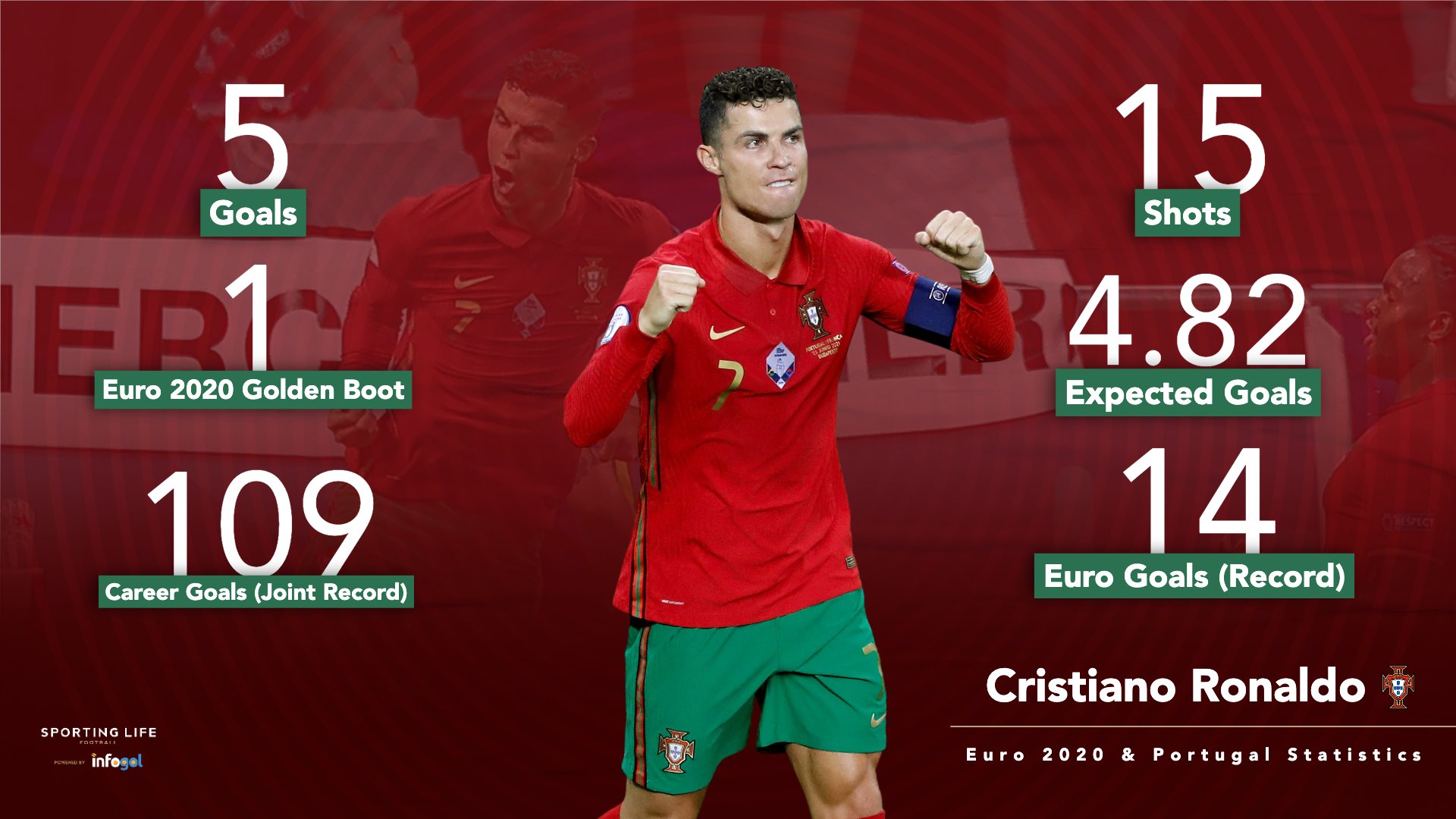 SILVER BOOT | Patrik Schick (CZE)
BRONZE BOOT | Harry Kane (ENG)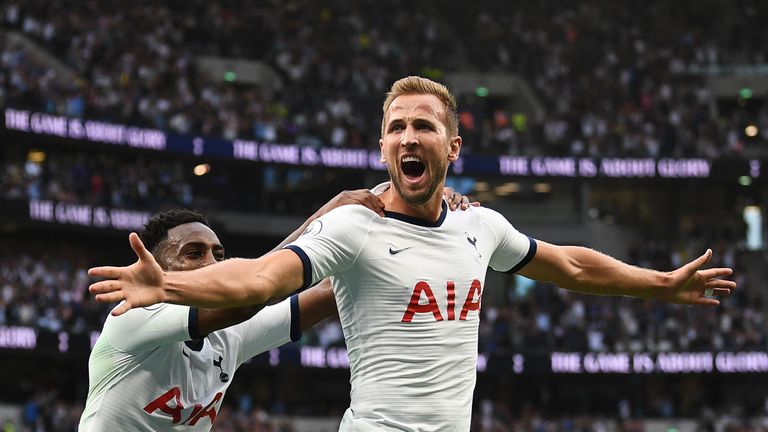 Goal Scoring Table (Top 10)
| Player | Team | Goals | Assists | Played |
| --- | --- | --- | --- | --- |
| Cristiano Ronaldo | Portugal | 5 | 1 | 4 |
| Patrik Schick | Czech Republic | 5 | 0 | 5 |
| Harry Kane | England | 4 | 0 | 7 |
| Karim Benzema | France | 4 | 0 | 4 |
| Emil Forsberg | Sweden | 4 | 0 | 4 |
| Romelu Lukaku | Belgium | 4 | 0 | 5 |
| Xherdan Shaqiri | Switzerland | 3 | 1 | 5 |
| Raheem Sterling | England | 3 | 1 | 6 |
| Kasper Dolberg | Denmark | 3 | 0 | 3 |
| Robert Lewandowski | Poland | 3 | 0 | 3 |
PLAYER OF THE TOURNAMENT | Gianluigi Donnarumma (ITA)