What's up everyone hope all is well. Fresh of a 11-5 week taking me to 54-26 for the year. I need a big week this week as I am going with some upsets. What are they? Why wait? Let's get right to the picks! Here we go.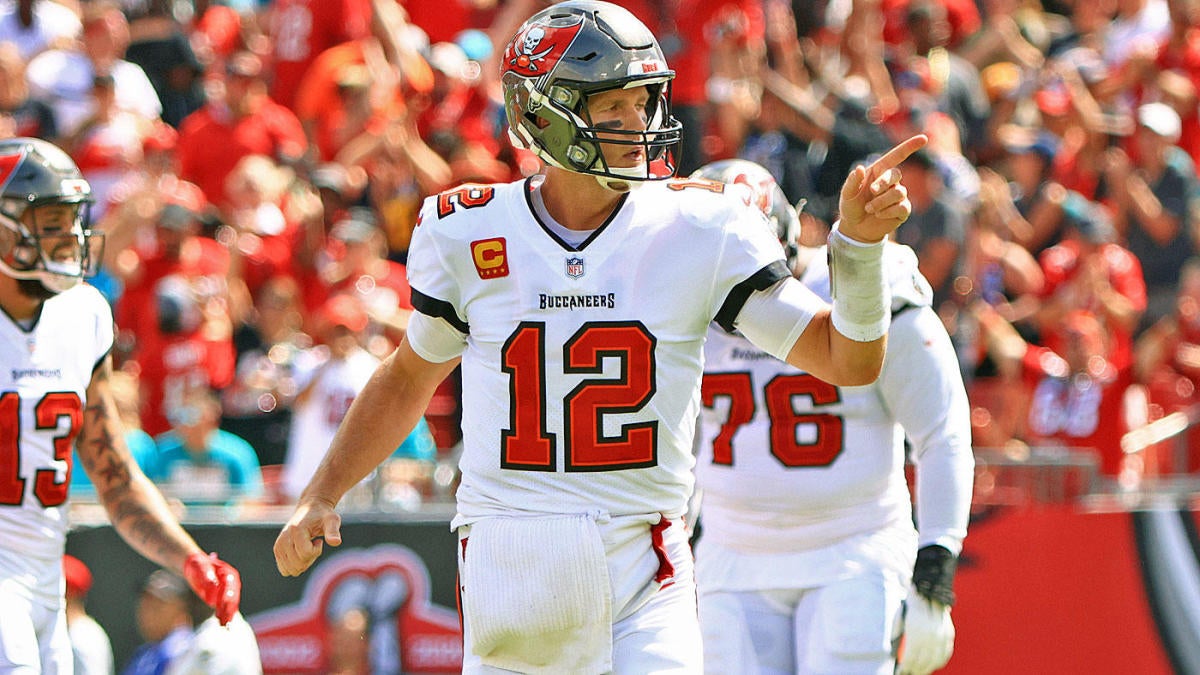 Thursday Night Football Game
Tampa Bay Buccaneers (4-1) @ Philadelphia Eagles (2-3)
Tom Brady looks like he's 24 years old and he is playing like it. They travel to Philadelphia for a Thursday night contest I expect them to win easily. Mike Evans has his best game of the year as the Bucs handle Philadelphia with ease as they stay on top of the NFC South.
Winner: Bucs 31-14
Sunday London Football Game
Miami Dolphins (1-4) @ Jacksonville Jaguars (0-5)
After getting the horrible Jets and Falcons last week, London gets the one-win Dolphins and the win less Jaguars. Jags coach Urban Meyer (terrible hire BTW) is more interested on things off the field (see above) and has this Jags team distracted and reports are most of the team don't believe in Meyer. The Dolphins aren't much better but they don't have any drama so I'm picking them.
Winner: Miami 14-3
Early Sunday Football Games
Green Bay Packers (4-1) @ Chicago Bears (3-2)
Aaron Rodgers vs a Bears team that I just honestly don't think is good. Yes, I know they're 3-2, but once Rodgers lights them up Sunday, they will be 3-3. Whether it's Justin Fields or Andy Dalton – I trust this team zero. Pack win.
Winner: Packers 29-13
Cincinnati Bengals (3-2) @ Detroit Lions (0-5)
This game will be close. The Lions, even though being win less, fight their asses off and play for first year head coach Dan Campbell. Bengals fans know this is a game that they would lose in the past. With QB Joe Burrow coming off a throat injury, I do got the Bengals winning – but on the back of RB Joe Mixon who has looked great the last few weeks. Bengals squeak one out against a prideful Lions team.
Winner: Bengals 21-17
Houston Texans (1-4) @ Indianapolis Colts (1-4)
The Texans almost beat New England. That hurt to type. That won't be the case when they play the Colts. The Taylor and Hines duo will run through the terrible Texans run defense who just let New England rush for almost 150 on them. Colts roll.
Winner: Colts 27-7
Los Angeles Rams (4-1) @ New York Giants (1-4)
Even if the Giants had QB Daniel Jones and RB Saquan Barkley I would be picking the Rams. Rams win easily.
Winner: Rams 31-10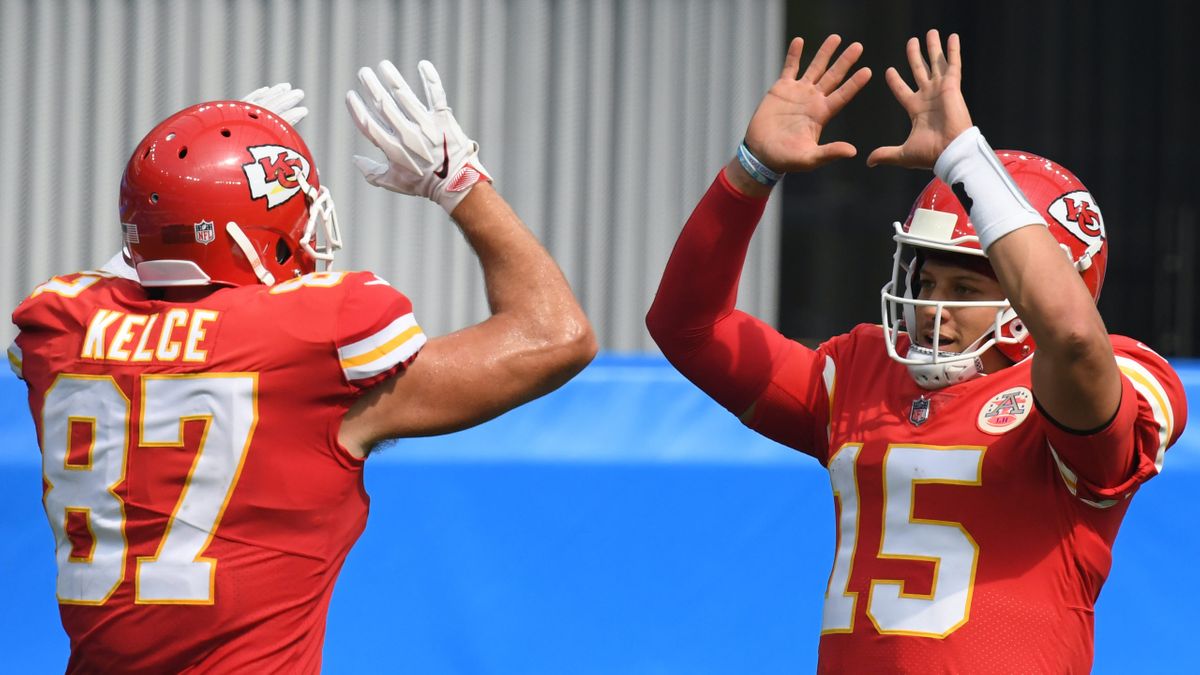 Kansas City Chiefs (2-3) @ Washington Football Team (2-3)
It's time for these two to let is loose. Mahomes already has more interceptions than all of last year and is way overdue for a lights out game. Mahomes throws for 5 touchdowns and Kelce catches 2 of them as the Chiefs get back on the winning track.
Winner: Chiefs 38-17
Minnesota Vikings (2-3) @ Carolina Panthers (3-2)
Toss up game. I get one a week. Heads Vikings or tails Panthers. It's tails. Let's go Panthers.
Winner: Carolina 21-20
Los Angeles Chargers (4-1) @ Baltimore Ravens (4-1)
Justin Herbert is playing at an insane level. I think he will play good, not great, against a solid Ravens defense. But I do think it will be enough in what will be a tough road test for the second year quarterback. Chargers win a close one and improve to an AFC best 5-1.
Winner: Chargers 31-27
Sunday Afternoon Football Games
Arizona Cardinals (5-0) @ Cleveland Browns (3-2)
And the last undefeated team goes down. The main reason I like Cleveland in this game is the run game. The two headed monster of Nick Chubb and Kareem Hunt has been damn near unstoppable this year and I expect that to continue this week. This game will be high scoring but a late Kyler Murray interception in the fourth gives the Browns the win and the Cardinals their first lost of the season.
Winner: Browns 35-30
Las Vegas Raiders (3-2) @ Denver Broncos (3-2)
I have to go with Denver here just based off the fact the Raiders have all this drama and distractions going on with coach Jon Gruden stepping down on Monday. I have no idea how they will respond, but I just have a bad feeling about it. The Broncos get back on the winning side after a two-game losing streak.
Winner: Denver 23-13
Dallas Cowboys (4-1) @ New England Patriots (2-3)
This one is personal for me. I grew up in a Dallas Cowboy household and me and my dad have had this rivalry for years even though New England has beaten Dallas almost every time they played. That was the Tom Brady days and Dallas has looked much, much better than New England this year. But I can't do it. I can't take the risk of picking against New England and them possibly beating Dallas. Let's go Patriots' defense. I got them rebounding after a shit show game against Houston to pull off the "upset" at home.
Winner: Patriots 28-27
Sunday Night Football Game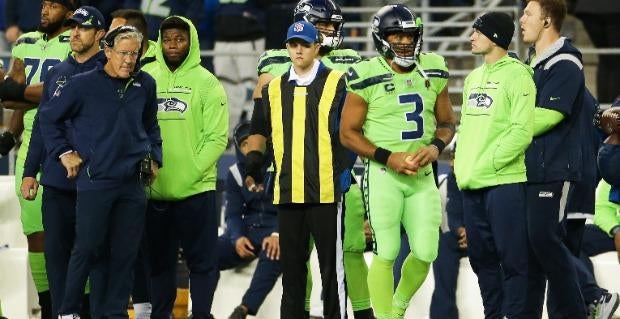 Seattle Seahawks (2-3) @ Pittsburgh Steelers (2-3)
No Russell Wilson. No shot for Seattle. As much as I'd like to see it happen. Steelers at home on Sunday night gets them to 3-3.
Winner: Pittsburgh 24-13
Monday Night Football Game
Buffalo Bills (4-1) @ Tennessee Titans (3-2)
Another upset. The Tennessee crowd should be fired up for this game Monday Night, as the red hot Buffalo Bills come to town. This game is going to be all Derrick Henry. I expect Julio Jones and AJ Brown to be available for Titans QB Ryan Tannehill as they will need them. This game will be close but I see Derrick Henry topping 150 yards and 2 touchdowns as Tennessee gets a statement win.
Winner: Titans 27-23
Teams with a bye: Atlanta, New York Jets, New Orleans, San Francisco
Be sure to check out The Buzz for all your sports, wrestling and entertainment needs as well as some great live shows and podcasts.