Fresh off my worst week of 8-6 moving me to 62-32, I avoiding doing an 'upset picks' week again. So this week, I'm going with more logical picks and pick upsets for the sake of picking them. Here is to more logic! Be sure to follow me on Twitter and let me know what you think of my picks. I always sucked at doing these intros so I'm going to shut up and just get to the picks.
Thursday Night Football Game
Denver Broncos (3-3) @ Cleveland Browns (3-3)
After promising starts for both teams, both have now fallen to 3-3. The Browns are banged up after QB Baker Mayfield, RB Kareem Hunt (who is now on IR) and WR Odell Beckham Jr all got hurt last week with RB Nick Chubb already out. Just too many injuries for Cleveland. Broncos take this to improve to 4-3.
Winner: Broncos 21-16
Early Sunday Football Games
Washington Football Team (2-4) @ Green Bay Packers (5-1)
Green Bay is rolling and Washington isn't. Aaron Rodgers looks better than ever and Washington still looks like they are trying to find their identity. I think this game starts off close with the Packers pulling away in the second half. The Pack improve to 6-1 in a top heavy NFC.
Winner: Packers 28-17
Kansas City Chiefs (3-3) @ Tennessee Titans (4-2)
Can Tennessee finally get over the Kansas City hump? Only way I see this happening is if RB Derrick Henry runs crazy and keeps Chiefs QB Patrick Mahomes off the field. But I can't forget Tennessee lost to the Jets. Mahomes is throwing interceptions at the highest rate of his career and is due for a mistake-free game and I think this is the game he gets it in. Sorry to my friend Chase who is a die hard Titans fan, but I can't pick them two weeks in a row. Come on Mahomes, I need to you get me some points in fantasy too!
Winner: Chiefs 31-23
Atlanta Falcons (2-3) @ Miami Dolphins (1-5)
I hate the Dolphins. Is that a valid reason to pick against them? Not really, but I am anyways. Neither team is very good and this game could go either way. I just trust Matt Ryan more than Tua. Falcons win the most boring game of the day.
Winner: Falcons 13-10
New York Jets (1-5) @ New England Patriots (2-4)
New England is so close to breaking through it makes me sick. Luckily the Jets are here. Easy win as they get to 3-4 and rookie QB Mac Jones keeps rolling.
Winner: Pats 27-13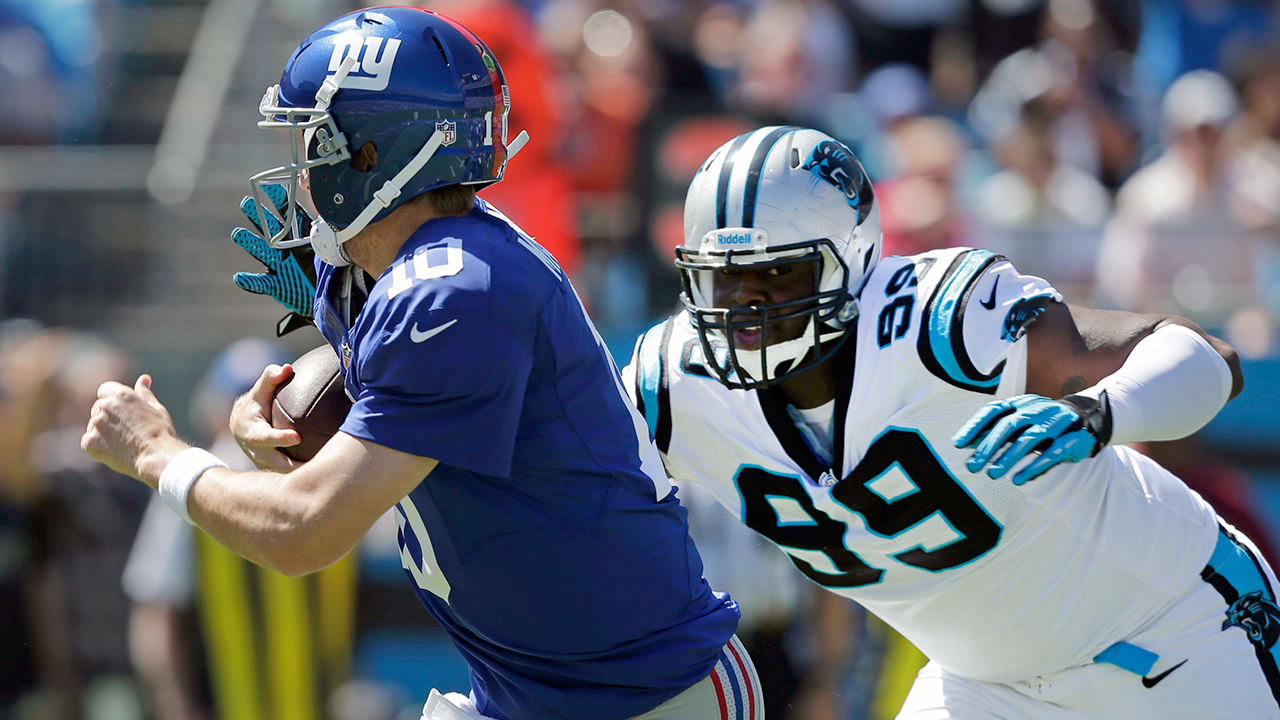 Carolina Panthers (3-3) @ New York Giants (1-5)
I thought the Panthers were good. Then they lost three in a row. I know the Giants are bad but guess what? I am rolling with them. Sam Darnold has looked awful the last month and the Giants do have a solid defense and are playing at home. I give them the edge because of those reasons. Let's go Danny Dimes.
Winner: Giants 17-16
Cincinnati Bengals (4-2) @ Baltimore Ravens (5-1)
The battle for the top of the AFC North. The Ravens are fresh off a thrashing of the Chargers and the Bengals are fresh off a beat down at the hands of the terrible Lions. I just really think Baltimore has been over-looked and Lamar Jackson is balling this year and is my front runner for MVP right now . I think he runs all over the Bengals defense and the Ravens make a statement that this division is theirs to win. Ravens win by double digits.
Winner: Ravens 30-20
Sunday Afternoon Football Games
Philadelphia Eagles (2-4) @ Las Vegas Raiders (4-2)
The Raiders seemed to play with more swagger last week without former coach Jon Gruden. In come the inconsistent Eagles and I think the Raiders improve to 2-0 without Gruden and stay atop the AFC West just like everyone predicted before the season started.
Winner: Raiders 23-16
Detroit Lions (0-6) @ Los Angeles Rams (5-1)
The Lions are bad. I think somehow they will win 2-3 games but it won't start this week. The Matthew Stafford revenge game ends with Stafford lighting his former team up. Rams get to 6-1. Sorry Jared Goff.
Winner: Rams 31-10
Houston Texans (1-5) @ Arizona Cardinals (6-0)
Easy. Lock it up. Cards win big and stay undefeated.
Winner: Cardinals 31-14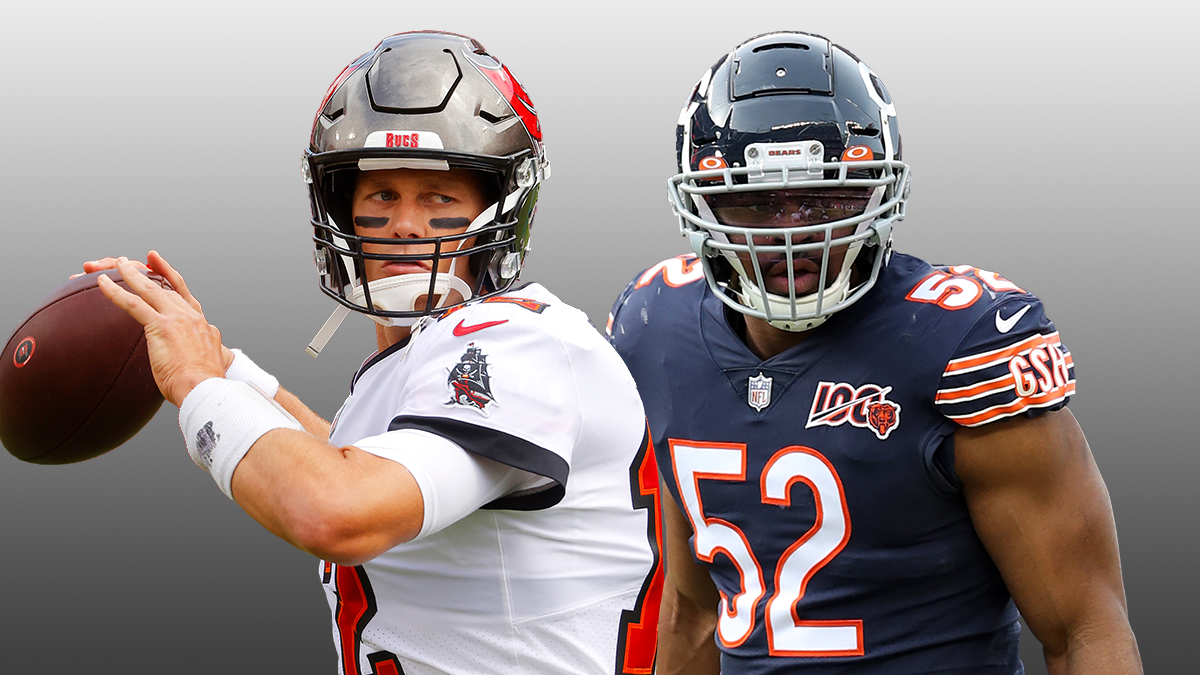 Chicago Bears (3-3) @ Tampa Bay Buccaneers (5-1)
This seems like an easy pick as well and that's because it is. Brady makes up for last year when he forgot what down he was on and lights up the Bears and continues to defy mother nature.
Winner: Bucs 29-13
Sunday Night Football Game
Indianapolis Colts (2-4) @ San Francisco 49ers (2-3)
Both these teams really need this game. This is a toss up game. Heads Colts or tails 49ers. Tails never fails. Let's go 49ers and whoever the hell is at quarterback this week.
Winner: 49ers 21-19
Monday Night Football Game
New Orleans (3-2) at Seattle (2-4)
Fresh off a bye week I do like the Saints in this game. I do admire the fight Seattle has shown and don't think this will be a cake walk for New Orleans at all. I like Saints RB Alvin Kamara to run all over Seattle and lead his team to victory as QB Jameis Winston plays an error-free game to keep his team right behind Tampa Bay in the NFC South.
Winner: Saints 27-24
Bye Week: Bills, Cowboys, Chargers, Jaguars, Vikings and Steelers
Be sure to check out The Buzz for all your sports, wrestling and entertainment needs as well as some great live shows and podcasts.