Hi, it's Aaron Truesdale and I'm back and ready to give you the fantasy advice you need for the upcoming NFL season. I'm so sorry but unfortunately, due to health issues, I have decided to shorten my start/sit column for at least the rest of this season. Thank you all for understanding and I hope you all still enjoy all the content that I am still able to give you. Be sure to follow me on Twitter.
Now, let me tell you a little bit about my start/sit column. Each week I will be giving my top 3 starts & my top 3 sits at each position. There will be a start & sit of the week at each position with projections. My column will not include the automatic starters. Automatic starters are guys you don't bench unless they're injured or on a bye week. I am going to give 2 examples of automatic starters at each position. QB: Josh Allen & Patrick Mahomes, RB: Christian McCaffery & Dalvin Cook, WR: Tyreke Hill & Stefon Diggs, TE: Travis Kelce & George Kittle, K: Justin Tucker & Harrison Butker. For defenses, there are no automatic starters. Now, I've added a twist to my article that will mention a sleeper of the week at each position who did not make my top 3 starters list. Also, a player that is most likely on the waiver wire that you can stream if you're in a jam at a position. Let's get it going with Week 13.
START
Carson Wentz vs HOU
Projection: 28/34|314 YDS|2 TDS|3 CAR|19 YDS|1 TD
Wentz has been rolling right along with that Colts offense. This week against a horrible Texans defense Wentz will continue to roll. Look for Wentz to continue his success as the season moves on.
Kirk Cousins vs DET
Jalen Hurts vs NYJ
SIT
Mac Jones vs BUF
Projection: 17/30|202 YDS|2 INTS|1 FL|5 CAR|21 YDS
Jones is a game manager and a game manager isn't a good QB for fantasy football. Also, in this game look for Jones to look more like a rookie and to make rookie mistakes against a tough Buffalo defense.
Russell Wilson vs SF
Justin Herbert vs CIN
SLEEPER
Jimmy Garoppolo vs SEA
The 49ers have looked good recently and I believe they will be a dangerous team if they make the playoffs. Seattle's defense has looked good lately but just look for Jimmy G to dissect that Seahawks defense. So if you need sleeper at QB this week pick up and start Jimmy G.
START
Leonard Fournette vs ATL
Projection: 22 CAR|134 YDS|1 TD|6 REC|55 YDS|1 TD
Fournette had a huge game last week. This week against a rotten Falcons defense you can expect another big game. Ride Fournette this week and for the rest of the season.
Alexander Mattison vs DET
Antonio Gibson vs LV
SIT
Ezekiel Elliott vs NO
Projection: 8 CAR|36 YDS|3 REC|7 YDS
Elliott is banged up and has struggled lately. He has lost some of his work to Pollard as well. Now he facing a solid Saints defense. So if you have a better option than Elliott then bench him this week.
Melvin Gordon vs KC
David Montgomery vs ARI
SLEEPER
Tevin Coleman vs PHI
With Carter out, it looks like Coleman will be the go-to back in that Jets offense. If you need a bye week filler then pick up and start Coleman.
START
Jaylen Waddle vs NYG
Projection: 7 REC|144 YDS|2 TDS
Waddle has developed into a #1 WR as the season has progressed. Look for bigger and bigger things as the season goes on. Waddle is up against mediocre Giants defense but looks for him to explode against them and have the best game of his young career.
Odell Beckham Jr. vs JAX
Christian Kirk vs CHI
SIT
Jerry Jeudy vs KC
Projection: 4 REC|24 YDS
Jeudy has been almost been nonexistent in that Broncos offense since returning from injury. Now he faces a Chiefs defense that has been excelling lately at shutting down opposing offenses. Because of that dominance, Jeudy should be avoided.
Kenny Golladay vs MIA
Elijah Moore vs PHI
SLEEPER
T.Y. Hilton vs HOU
Hilton is a veteran who should be used more and that will start happening this week against a horrid Texans defense. So if you need a plug and play at WR this week then pick up and start Hilton.
START
Logan Thomas vs LV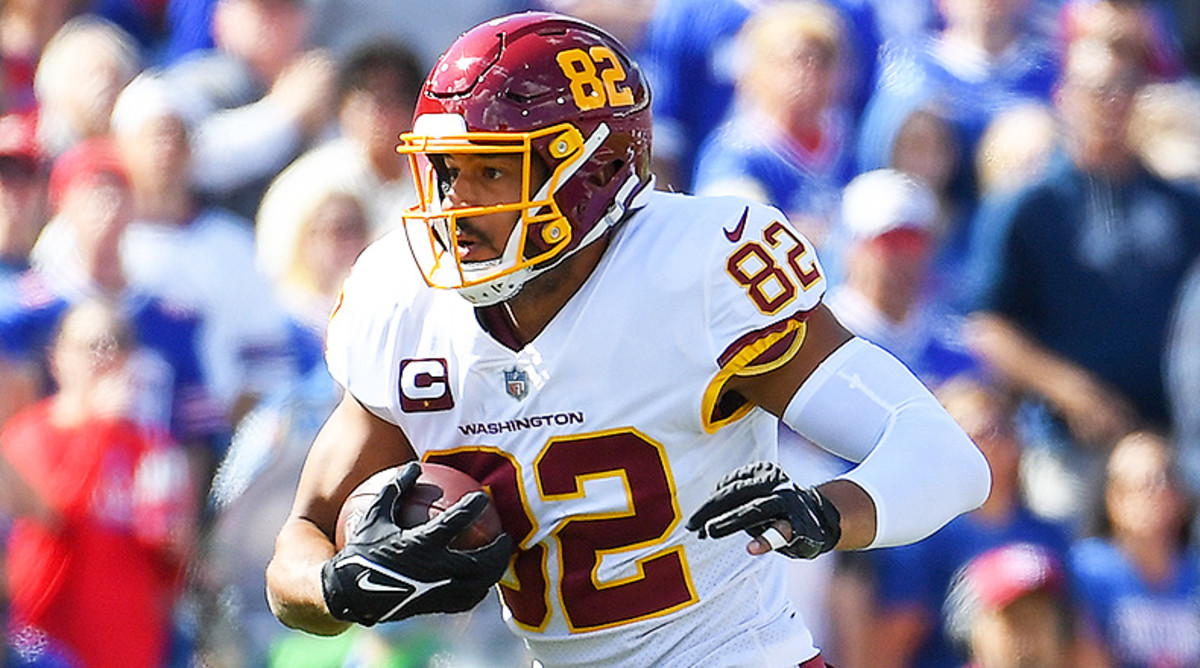 Projection: 8 REC|85 YDS|2 TDS
Thomas was already heavily used in his return from injury. He will be heavily targeted again this week against a not-so-impressive Raiders defense. Look for Thomas to have a huge second game back from injury.
Tyler Higbee vs JAX
Dallas Goedert vs NYJ
SIT
T.J. Hockenson vs MIN
Projection: 6 REC|45 YDS
Hockenson has been hardly a factor this season in fantasy football because opposing teams' game plan to shut him down and make someone else beat them in that Lions the passing game. Vikings will do just that again this week which will make Hockenson a nonfactor again.
Dalton Schultz vs NO
Kyle Pitts vs TB
SLEEPER:
C.J. Uzomah vs LAC
It has been a while since Uzomah has been mentioned as a factor in fantasy football but this week Uzomah is up against a Chargers defense that gives up a lot of fantasy points against opposing tight ends. So if you want a sneaky play in week 13 then go with Uzomah.
START
Matt Prater vs CHI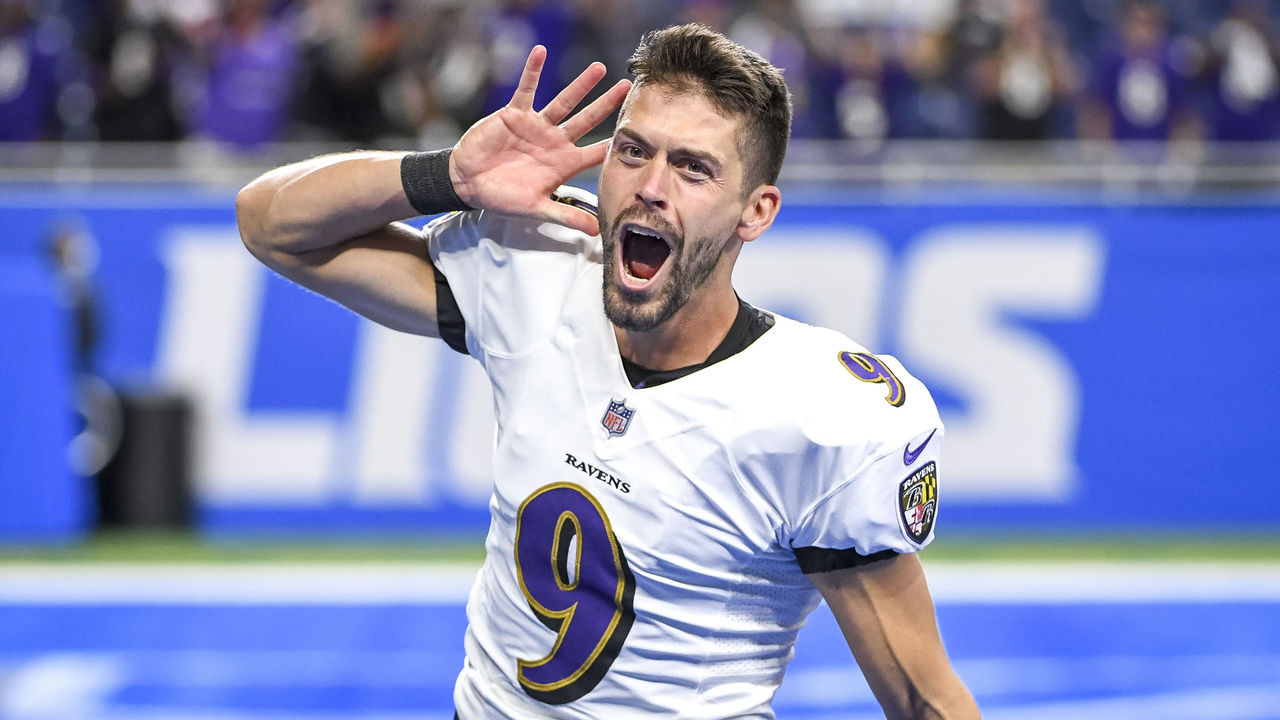 Projection: 4 XPS|2 FGS
Prater has been consistent this season and consistency is good in fantasy football this week look for him to have a big kicking day against the Bears. Start Prater and you will be smiling big.
Evan McPherson vs LAC
Chris Boswell vs BAL
SIT
Brandon McManus vs KC
Projection: 0 FGS|0 XPS
McManus won't have any opportunities this week against an up-and-coming Chiefs defense. Which will lead to a goose egg and a goose egg is a no-no in fantasy football. McManus should be avoided at all costs this week.
Younghoe Koo vs TB
Nick Folk vs BUF
SLEEPER
Greg Joesph vs DET
Joseph will see plenty of field goals and extra point chances against a dismal Lions defense. So if you want a smart start at kicker then pick up and start Joseph.
START
Kansas City vs Denver
Projection: 8 PTS|243 YDS|6 SKS|4 INTS|1 TD
The Chief's defense has been stingy lately and Denver's offense has struggled at times this season. This week is going to be a horrible week for that Broncos offense because the Chief's defense will be in shut down mode. Start the Chief's defense then sit back and watch them dominate.
Baltimore vs Pittsburgh
Arizona vs Chicago
SIT
New England vs Buffalo
Projection: 35 PTS|488 YDS|5 SKS|1 INT
The Bills will come out against the Patriots and make a huge statement and show the Patriots why they are the undisputed #1 team in the Afc East. Bench the Patriot's defense and then watch as that Bills offense explodes like a grenade all over that Patriots defense.
Chicago vs Arizona
Denver vs Kansas City
SLEEPER
Philadelphia vs New York Jets
With Wilson back at QB look for the Jet's bad offense to get worse because Wilson is having a rough rookie year. Also, the Philly defense is underrated. So if you play matchups at defense then pick up and start the Philly defense.
I had a lot of fun writing this and I hope all of my week 13 start/sit advice helps everyone. Also if you need more explanation on a player just leave me a comment I will be happy to give you one. I'll be back next week with more fantasy start/sit advice.