The NBA trade deadline has come and past and it was actually quite a bit more busy than I had expected it to be. To be politically correct the NBA trade deadline was extremely busy. Like any other sport there are always rumors and rumblings leading up to the deadline as teams that are on the cusp of championship contention try to get over the hump, contenders try to add depth and rebuilding teams try to get off of huge contracts and get some young promising players and draft picks in return. I will go through my winners and losers of the trade deadline deals and as usual feel free to comment at the bottom of the page and tell me what you think. Let's get to it!!!!!!!!!!
Winners
The Denver Nuggets
The Denver Nuggets are big winners coming out of the trade deadline. Acquiring Aaron Gordon from the Orlando Magic and JaVale McGee from the Cleveland Cavaliers are both very good moves for this team. Both provide size on the inside and Gordon also gives the ability to stretch the floor and adds depth to a team that's already pretty deep as is. They didn't have to give up anything valuable in return for these players either, which is key for a team trying to get over the hump. Isaiah Hartenstein, Gary Harris, RJ Hampton, a protected first-round pick and a couple second round picks is all they gave up to land two players that will instantly contribute and add depth to this squad. This is a move that with the Lakers injured and the Jazz struggling as of late could put Denver in a situation to make a run come late may and possibly sneak into the NBA Finals picture. If you think the Nuggets aren't legit I would definitely question your knowledge about the game of basketball.
The Miami Heat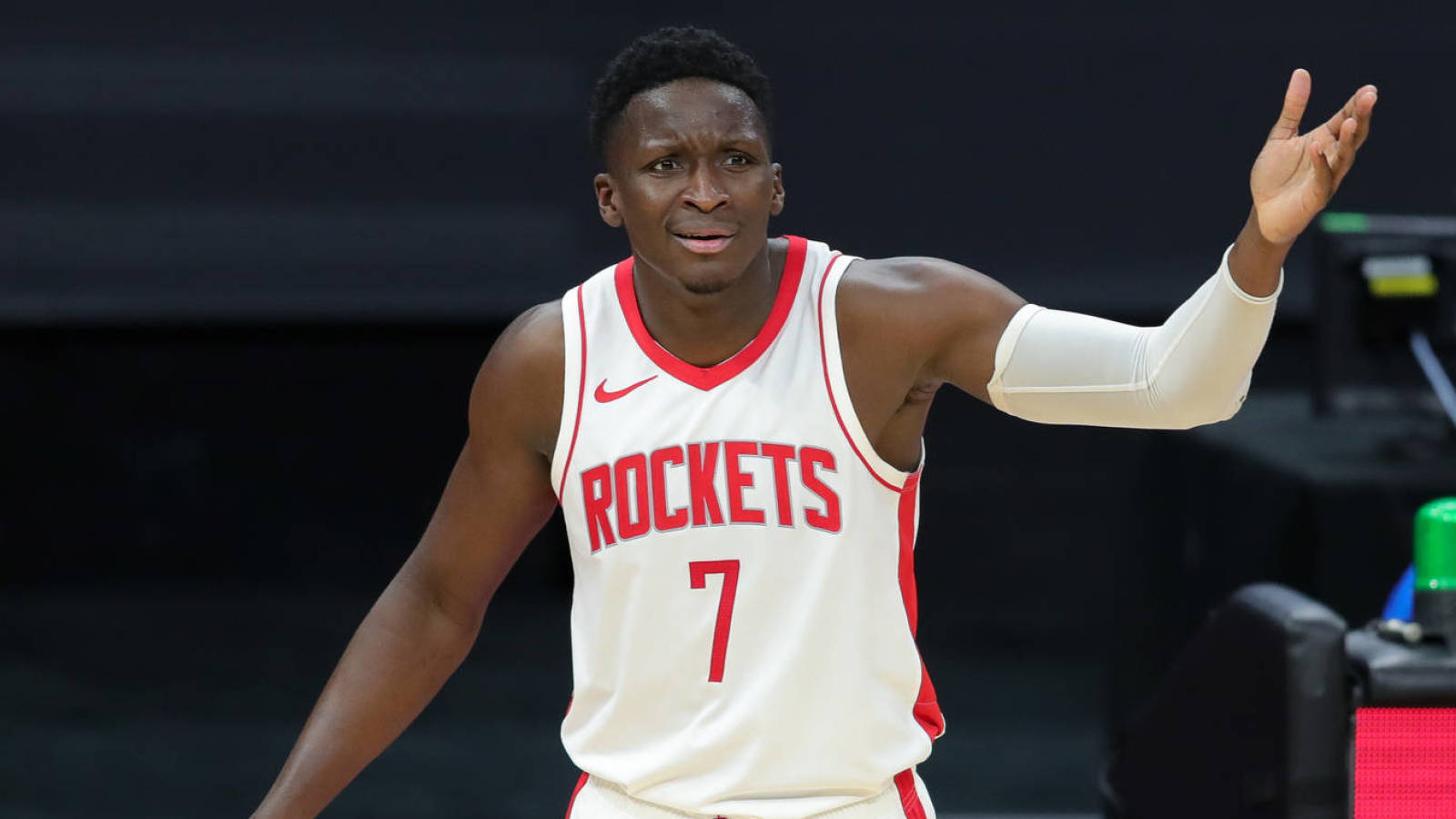 Victor Oladipo, 28, is in the final season of a four-year, $85 million contract and can become a free agent this summer but he was traded to the Miami Heat for guard Avery Bradley, forward Kelly Olynyk and a pick swap in the 2022 NBA Draft. The is a great move for the Heat as it adds another ball handling guard with the ability to score to the wing and the fact they got to hold onto young up and coming guard Tyler Herro is a huge win as well. If the Heat are able to land Lamarcus Aldridge once he's bought out by the San Antonio Spurs this team is going to be reloaded and ready to make around toward another NBA Finals appearance.
The Atlanta Hawks and LA Clippers
In a rare win-win trade the Atlanta Hawks shipped guard Rajon Rondo to the LA Clippers for guard Lou Williams. Rondo has the ball distribution skills the Clips are sorely lacking and Lou Williams will provide Atlanta with a much needed spark off of the bench they need. I cannot explain how much the Clippers needed another ball handler and Rondo is the perfect fit. Great deal for both teams here.
The Boston Celtics
The Boston Celtics needed shooting and they addressed that need by acquiring guard Evan Fournier from the Orlando Magic for two second-round picks. Fournier is scoring 19.8 points a game this season in Orlando, shooting 38.8% from three point range. Another shooter added to a already deep roster is just the move the skidding Celtics needed to maybe help turn their fortunes around as they have fell to the bottom part of the top 8 in the Eastern Conference over the last few weeks. Time will tell whether this move makes a difference but for now, to me this one looks like a winner.
Losers
The Orlando Magic
If the Orlando Magic are just trying to shed salary and go into a complete rebuild then I guess these moves are warranted but the moves they made today confused the hell out of me. The Magic traded star center Nikola Vucevic and Al Farouq Aminu to the Bulls for center Wendell Carter Jr, Otto Porter, and two first round picks and also traded Fournier as noted above to the Celtics for a pair of second round picks. Wendell Carter is a player who has yet to live up to the expectations he's had since coming into the league and I'm not sure honestly he will pan out in Orlando compared to Vucevic under contract for 2 more years at a reasonable 46 million dollars remaining. The fact they got only two second round picks for Fournier is weak to me, they should have gotten a bit more for the guy. I understand that they didn't want to see him leave after the season and get nothing for him but man they barely got anything as is. Bad day for the Orlando Magic and the fans, a complete rebuild is underway.
The Chicago Bulls
I get the Chicago Bulls got better but doesn't it feel like they are still a few years away from contending? They didn't give up a whole lot to get an established center in Vucevic that will help space the floor and should be a go player to pair with Zach Levine but let's see what happens here but my gut tells me this makes them better but not better enough make it to the playoffs and get beat in four or five games in the first round. Time will tell but for now I don't see this move making that big of a difference or impact to be considered great.
Kyle Lowry and the Toronto Raptors
Kyle Lowry seemed to expect to be traded last night after flashing the peace sign to the camera after the Raptors game but that didn't happen today as he will stay with the Toronto Raptors. He is in the final year of his deal so this could come costly to the Raptors if he just leaves after the season and they get nothing in return. Lowry wanted to play for a contender and won't get the ability to now due to the fact that Toronto's asking price was apparently very high. After dealing Norman Powell earlier in the day and acquiring guard Gary Trent Jr from the Portland Trail Blazers it seemed even more likely Lowry would be dealt but it still didn't happen. Lowry will finish the season with Toronto but it will be interesting to the see where he ends up once he hits the free agent market this off-season.
Be sure to check out The Buzz for all your sports, wrestling and entertainment needs as well as some great live shows and podcasts.