Michigan beat Ohio State (FINALLY) and my Patriots are rolling. I couldn't be happier right now in the world of football. Last week, I went 9-6 taking my record for the year to 110-69-1 as I look to finish this year as hot as my Patriots have been so it's time I finally take some risks with some. You want to win big, you got to go big. So let's get to my Week 13 picks for the NFL.
Thursday Night Game
Dallas (7-4) at New Orleans (5-6)
New Orleans is extremely banged up and in comes a Dallas team getting back their top two receivers (Cooper for sure, Lamb will be questionable I'm sure) and in need of a win to stay in the chase for the number one seed in the NFC. Tony Pollard might get the start if they rest Zeke which might work out better for them as he looks faster and just flat out plays better than Zeke does anymore. Big day for Prescott and Pollard as Dallas beats up on an already battered Saints team.
Pick: Dallas 34-17
Sunday Afternoon Games
Tampa Bay (8-3) at Atlanta (5-6)
The Bucs won a great game last week in Indy and in comes an Atlanta team that somehow has a shot at the seven spot in the NFC. This Atlanta team isn't that good though and the Bucs, you can just feel, are about to go into playoff football mode as they still have a good shot at possibly getting the one seed in the NFC. I think Tom Brady has his way with this Falcons defense and the Bucs roll.
Pick: Bucs 38-18
Arizona (9-2) at Chicago (4-7)
The Cardinals after a bye week should be close to being fully healthy again and in comes a Bears team that barely beat the winless Lions on Thanksgiving. Cardinals win big and keep a hold on the top seed in the NFC.
Pick: Cardinals 30-16
Los Angeles Chargers (6-5) at Cincinnati (7-4)
This is my coin toss game of the week. Heads Bengals or tails Chargers. Tails never fails. Chargers are the pick.
Pick: Chargers 31-30
Minnesota (5-6) at Detroit (0-10-1)
Kirk Cousins is playing very good football and Jared Goff is well, Jared Goff. The Lions might end up not winning a game this year. I sure as hell ain't picking them this week either. Poor Dan Campbell. Vikings win with ease.
Pick: Vikings 24-7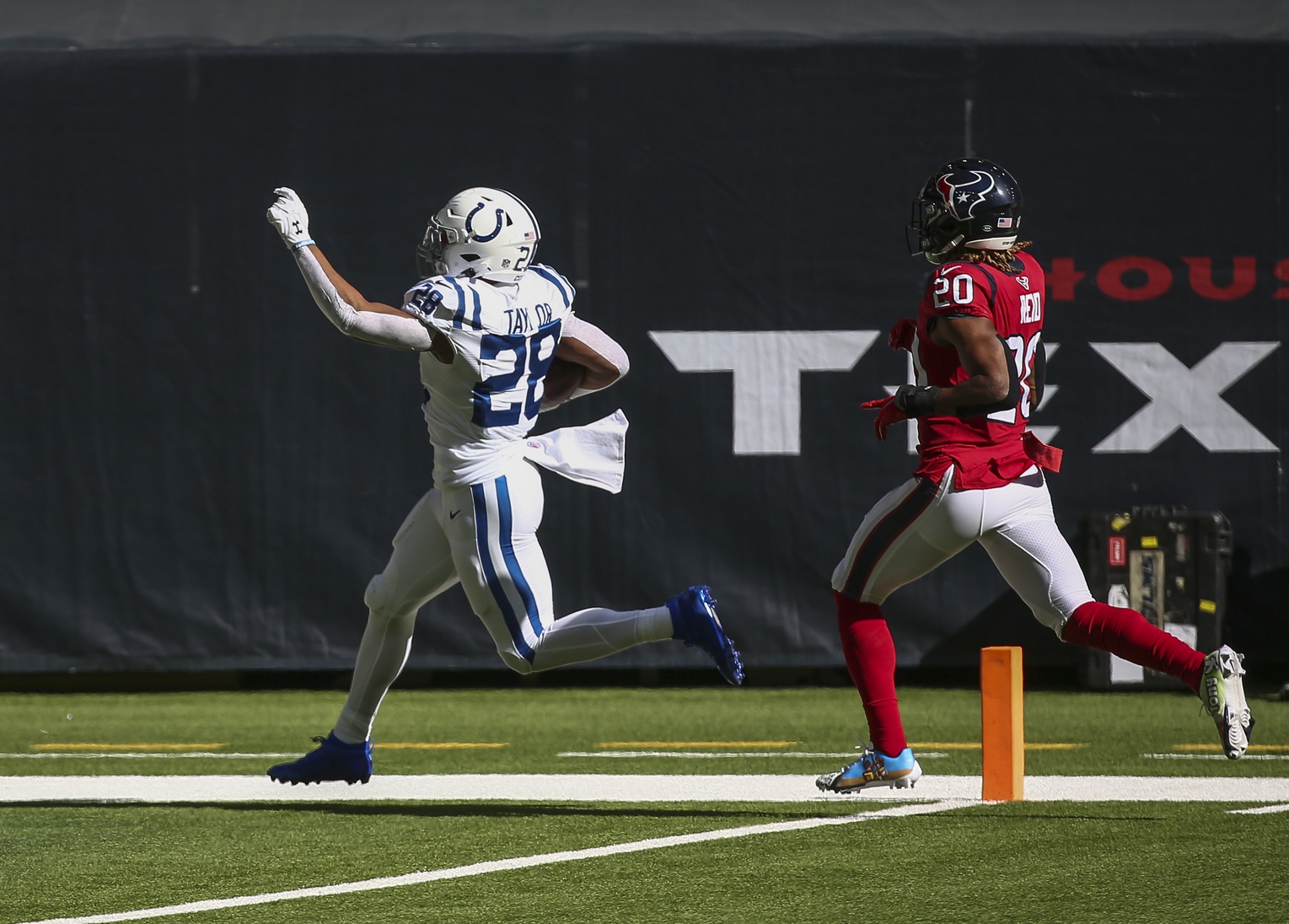 Indianapolis (6-6) at Houston (2-9)
I mean what do you want me to say here? I'm picking the Colts. Just an easy one for me. I do not trust Houston. Taylor goes off for Indy as they get a win to keep up in the AFC playoff race.
Pick: Colts 27-9
New York Giants (4-7) at Miami (5-7)
The Dolphins are playing good football and the Giants just suck. Yes, they beat Philadelphia last week but I don't think Philly is much better than the Giants. What I'm saying is, I'm picking Miami. Tua has another solid game as Miami keeps their playoff (slim) hopes alive.
Pick: Dolphins 32-14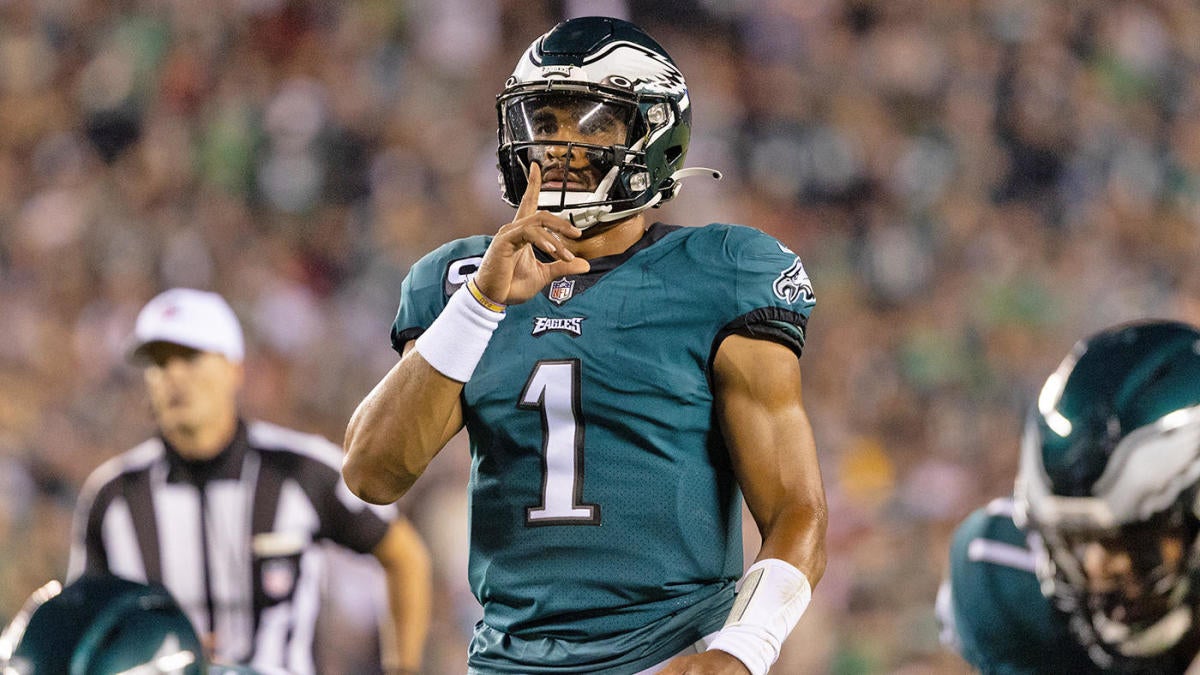 Philadelphia (5-7) at New York Jets (3-8)
I picked the Jets last week (and won) but I'm not doing it again. The Eagles win easily.
Pick: Eagles 28-10
Sunday Evening Games
Washington (5-6) at Las Vegas (6-5)
This game for me just comes down to which quarterback do I trust more. The answer to that is Derek Carr. With all the noise and distractions that's gone on with Vegas this year he has kept this team together and in the playoff race. I think Carr has another solid game as Vegas continues their playoff push.
Pick: Raiders 26-9 Jacksonville (2-9) at Los Angeles Rams (7-4)
This will be the game all the weapons of the Rams have big games. Beckham, Henderson, Kupp, and Stafford. Don't forget their defense. I mean they are playing the Jaguars. I know things can happen on any given Sunday but I don't see it here.
Pick: Rams 31-10
Baltimore (7-3) at Pittsburgh (5-5-1)
Pittsburgh isn't good. I said it in my predictions before the season and it shows each week. No injury excuses, no excuses at all they aren't good. Ben is done and needs to hang it up. I know it's a division game and anything can happen but after that a$$ beating, the Bengals gave them I will not pick Pittsburgh any time soon. They couldn't even beat Detroit. I'm glad I wasn't one of those clueless people that had them in the Super Bowl LOL.
Pick: Ravens 26-13
San Francisco (6-5) at Seattle ( – )
Remember in my intro when I said I was going to take more risks. This is one of them. I don't trust anything about Seattle this year but in a divisional game, they shouldn't win I think they somehow do. I'm not sure how but they do. Make sense to you? Me either. Go Hawks.
Pick: Seattle 24-23
Sunday Night Game
Denver (6-5) at Kansas City (7-4)
The Chiefs are still the biggest threat to me in the AFC and they are playing good football again and trending in the right direction. I expect them to win this game and keep their winning streak going. It will be close but I see a touchdown late in the fourth put this game away for Mahomes and company.
Pick: Chiefs 26-17
Monday Night Game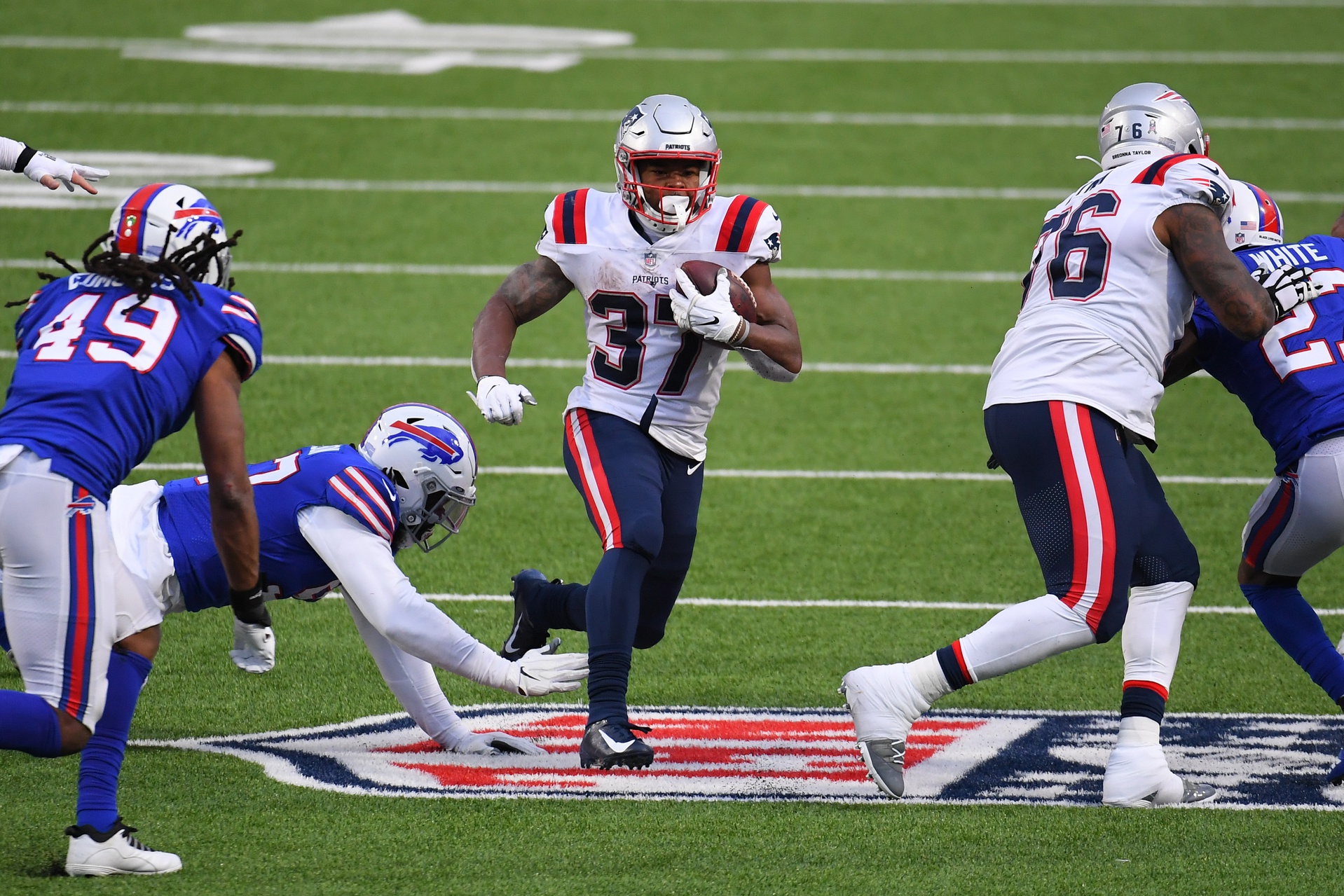 New England (8-4) at Buffalo (7-4)
The Patriots are hot and headed into a huge game in deciding the AFC East and maybe even a top seed in the AFC. Last week against Tennessee they struggled to run the ball and I expect them to run in better this week and take some pressure off Rookie of the Year Mac Jones. Jones had a great game against Tennessee and I expect the Pats defense to be all over Josh Allen. This game will be close but I got a game-winning field goal by Nick Folk giving the Patriots the victory in this huge game.
Pick: Pats 27-24
Byes: Carolina, Cleveland, Green Bay, Tennessee
Be sure to check out The Buzz for all your sports, entertainment, and music needs as well as some great live shows and podcasts.